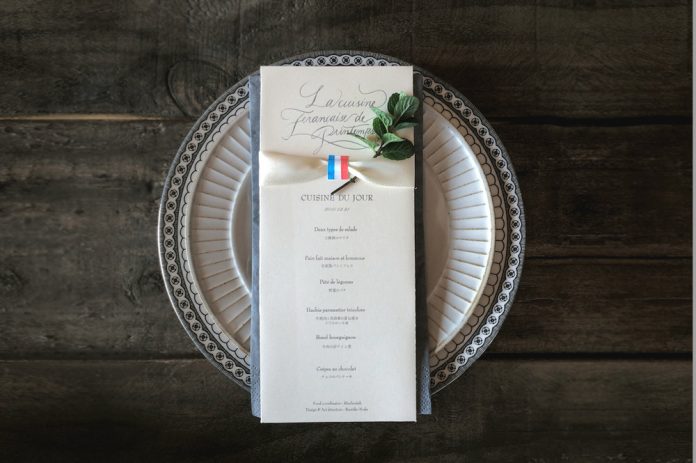 France is well known worldwide for its fine dining and French cuisine has always been among the top choices for food lovers. In the city of Guangzhou, the food paradise of China, Cantonese has one thing in common with the French: we love good food! "Eating in Guangzhou" as it goes. Then there is this question: where can we find good French restaurants in Guangzhou? As for recommendation of the week, we aim to help you with food hunting around the city, specifically for good French food.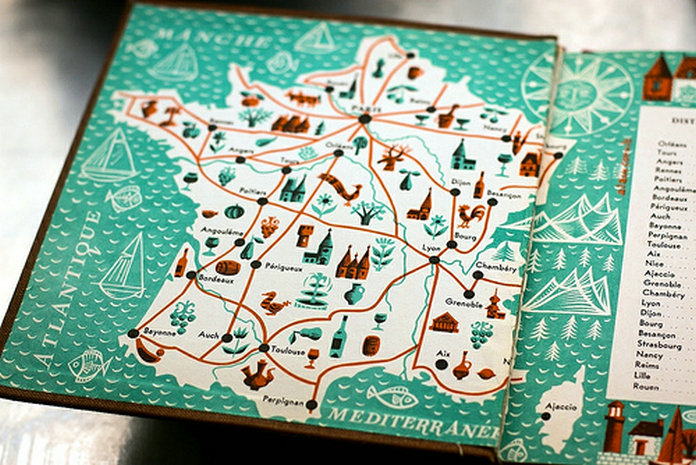 Five Places
To Savor French Cuisine
In Guangzhou
---
LE GRILL @Sofitel Guangzhou Sunrich
Guangzhou's most awarded grill house features a wonderful array of succulent steaks from around the world. The modern and elegant restaurant design features 2 walk-through wine cellars, an open kitchen and intimate setting private dining areas with panoramic views to create a memorable dining experience. The superb secluded Chef's Table is ideal for wine tastings and celebrations.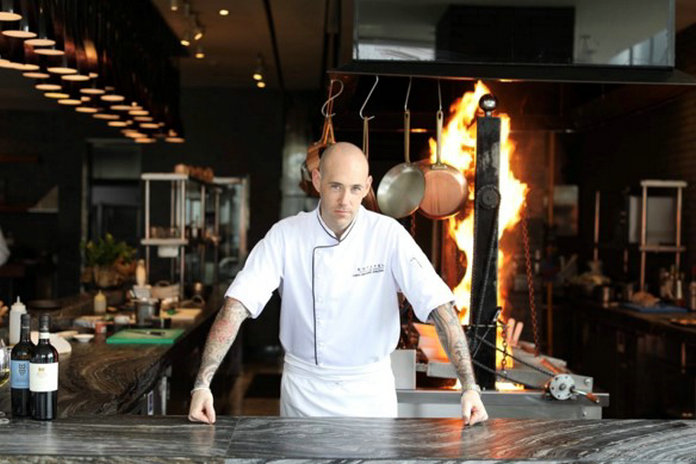 WHO  is the chef?
Daniel Brooker, a New Zealander, has rich experience in the hospitality industry over the past 17 years with footprints across New Zealand, Oman, Kazakhstan, Abu Dhabi and China. Daniel is also the winner of 2011 Chef of the Year award at the Emirates International Salon Culinary held in Dubai, and Gold Medalist at the 2012 Culinary Olympics held in Germany. His inspiration for French cuisine comes from the time working in Abu Dhabi UAE where he worked with Chef Joseph Viola (Meilleur Ouvrier de France in 2004) a few times for French promotions.
LE GRILL @Sofitel Guangzhou Sunrich
988 Guangzhou Da Dao Zhong
Tianhe District
Tel: +8620-38838888
---
LA CREPERIE CHEZ MAGGY
Open by Maggy Hu, a Cantonese who grew up in France and a food lover herself. Maggy wants to bring the most authentic French food to food lovers in Guangzhou, not just the high-end and fancy looking dishes but something as down-to-earth as crêpe.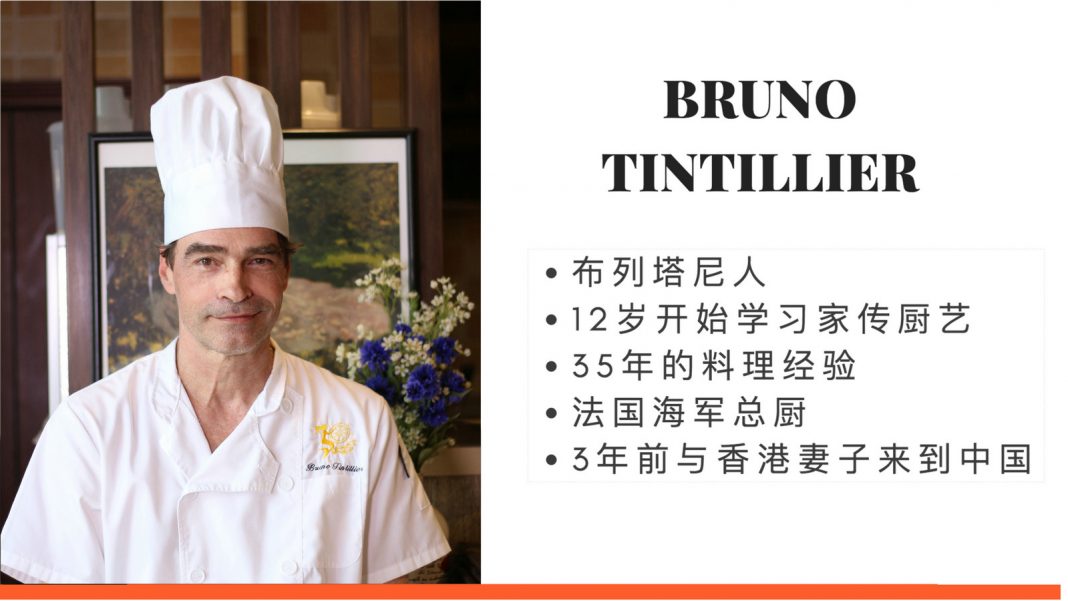 WHO  is the chef?
Bruno Tintillier, from Brittany, started his cooking training in his family since 12 years old. Chef Bruno has more than 25 years of experience in French cuisine and served before as chef de cuisine for the French Navy.
LA CREPERIE CHEZ MAGGY
Ground floor, Metroplitan Plaza
Exit E/F, Metro Huangsha Station, Line 1/6
Tel: +86-18664600083
---
G RESTAURANT @Grand Hyatt Guangzhou
Famous for its steak and seafood, and grilled to perfection in wood-fired ovens, G is one of the best steak houses in the city and also a stylish and contemporary Guangzhou restaurant with panoramic views of the city's new Central Business District; a semi-private dining room is also available. This is the ideal venue for a fine, casual meal.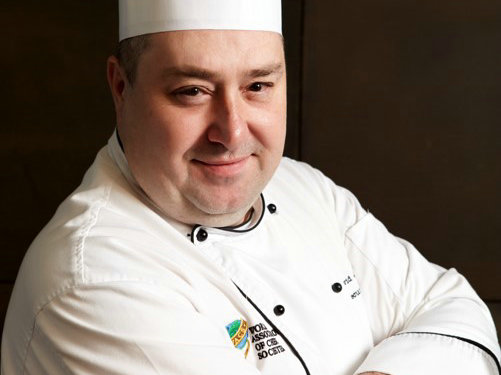 WHO  is the chef?
Award-winning executive chef David Jean Marteau has been cooking and traveling around the world for over twenty years. David's recipes aim to awaken the senses, turn the ordinary into the spectacular, and educate the palettes of his international clientele. Not satisfied with the traditional, well-known recipes of Western cuisine, he reshapes, reconstructs, and delivers on his promise of great food for the most astute food critic to the homegrown foodies looking to spice up their cooking.
G RESTAURANT @Grand Hyatt Guangzhou
22/F, North Tower, Grand Hyatt Guangzhou
12 Zhujiang West Road, Zhujiang New Town, Tianhe District
Tel: +8620-83961234
---
Fuel Restaurant & Rooftop Lounge
Located in Party Pier Area, Fuel Restaurant & Rooftop Bar offers a unique atmosphere and deep culinary experience. Fuel serves a food that is a portmanteau of bistro and gastronomy, defined in France as a new trend called: "bistronomy". Fuel follows the trend of combining basic bistro decor with quality cuisine, featuring simple, but elegant and creative cuisine, using unpretentious service and atmosphere along with upscale product.
 WHO  is the chef?
Louraichi Gregory has worked before as executive chef in 5-star hotels in France and China for many years. Specialized in providing amazing private dining experience, chef Gregory likes to use seasonal ingredients, combine traditional and new recipes to discover new flavours and taste in French cuisine.
Fuel Restaurant & Rooftop Lounge
Pearl River Party Pier
NO.118 Yue Jiang Xi Lu, Haizhu District
Tel: +8620-80922169
---
LE FOURNIL DE PIERRE
Fournil de Pierre offers a range of special bread, white breads, pastries, classic pastries, salads and sandwiches prepared according to traditional recipes to customers every day. Using rigorously selected flour and French savoir-faire, the baked goods and pastries franchise Fournil de Pierre wins over customers who know good bread when they see it (as taste it!).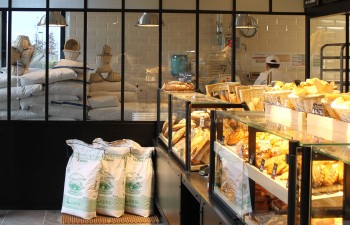 WHO  is the chef?
Chef Ningyue Wu has rich experience in baking. Since 2016, chef Wu and his baker team have been preparing dough and baking breads on site every day. These breads are made using only Eco-friendly French flour.
LE FOURNIL DE PIERRE
B1/F, OneLink Mall
No.230 Tianhe Road, Tianhe District
Metro Shipaiqiao Station