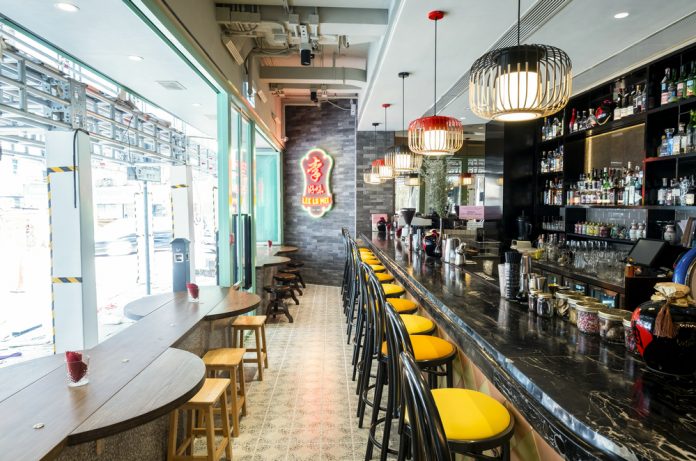 为配合现今都市人的健康饮食潮流,别具香港怀旧风味的李好味餐厅由即日起推出超值"李好特别午餐",注入一系列健康食材,为大家带来既美味又营养丰富的菜式,提升身体抵抗力的同时,亦不失味觉的享受。
Quirky 'Retro-Hong Kong' restaurant and bar LEE Lo Mei has launched a "Special LEE's Lunch Deal" designed for healthy lifestyle with a flavourful recipe, using nutritious specialties that boost immunity without sacrificing great taste.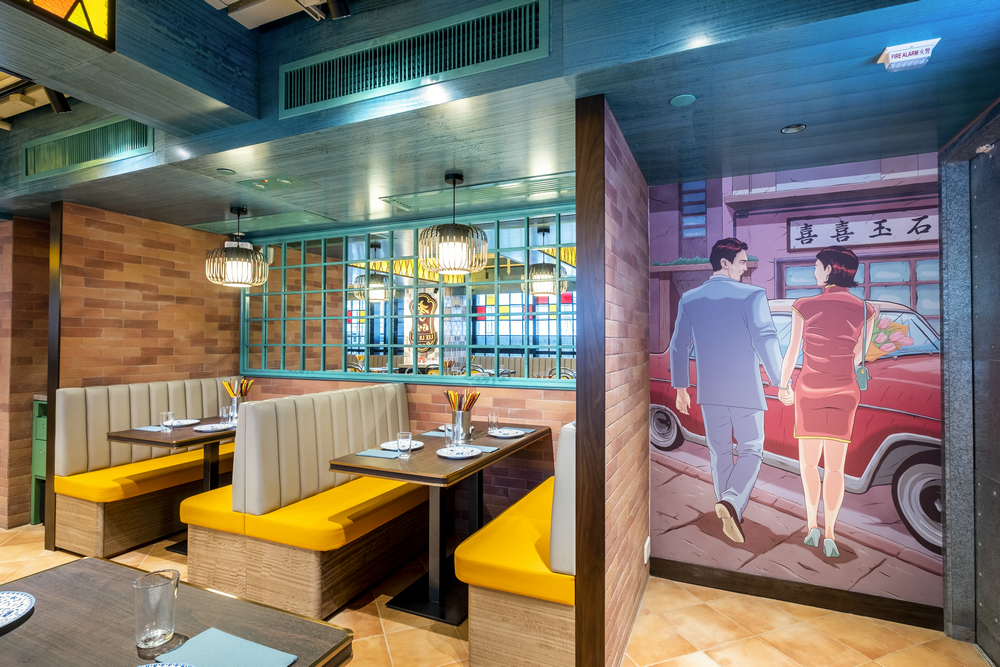 李好特别午餐 | Special LEE's Lunch Deal
两道菜午市套餐以前菜"好味包包"为味蕾掀起序幕,主食可点选全新推出的惹味"野椒三杯鸡"或"金沙云耳玉子豆腐",配以轻怡清新的"香菇南瓜饭",亦可搭配享用滋补"自家制靓汤"——"虫草花淮山杞子鸡汤"。
The 2-course 'power lunch' features appetiser of local favourite 'Bao Bao' bun with a choice of two main courses – Sauteed Local Free-range Chicken in Sesame Oil and Rice Wine or vegetarian Clay Pot Salted Egg, Egg Tofu and Black Fungus, both served with steamed rice, pumpkin and shiitake mushroom. For an added nutrition-booster, guest can also enjoy Homemade Chicken Soup with Cordyceps Flower, Chinese Yam and Wolfberry.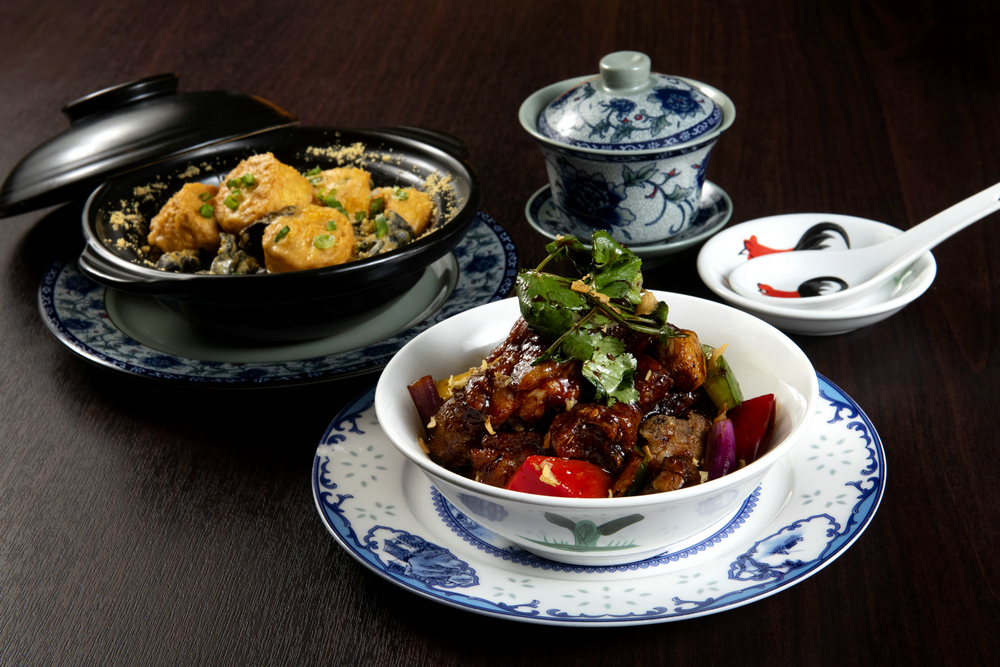 "李好特别午餐"为食客们的健康之选,"野椒三杯鸡"由主厨精心挑选含高胶原蛋白和弹性蛋白的"走地鸡"入馔,有助于细胞生长及修复;而三杯之一的麻油含芝麻酚和芝麻素抗氧化剂,有效控制血糖,加速伤口愈合并有效强化心脏。
The special is an all-round elixir for health-conscious times. Free-range chicken is known for its high protein content, promoting cell growth and repair, and sesame oil contains sesamol and sesaminol antioxidants that control blood sugar, accelerate healing and are good for the heart.
而另一主菜特为素食者而设,"金沙云耳玉子豆腐"中的云耳富有丰富纤维和抗氧化剂,有助于控制胆固醇,促进消化健康并保护肝脏,菜式中的豆腐更含有九种人体所需的胺基酸和矿物质,补充每天营养吸收。
The alternative clay pot main course incorporates black fungus, which is rich in fibre and antioxidants, beneficial to control cholesterol, boost digestive health and protect the liver, along with tofu bringing all nine essential amino acids and minerals.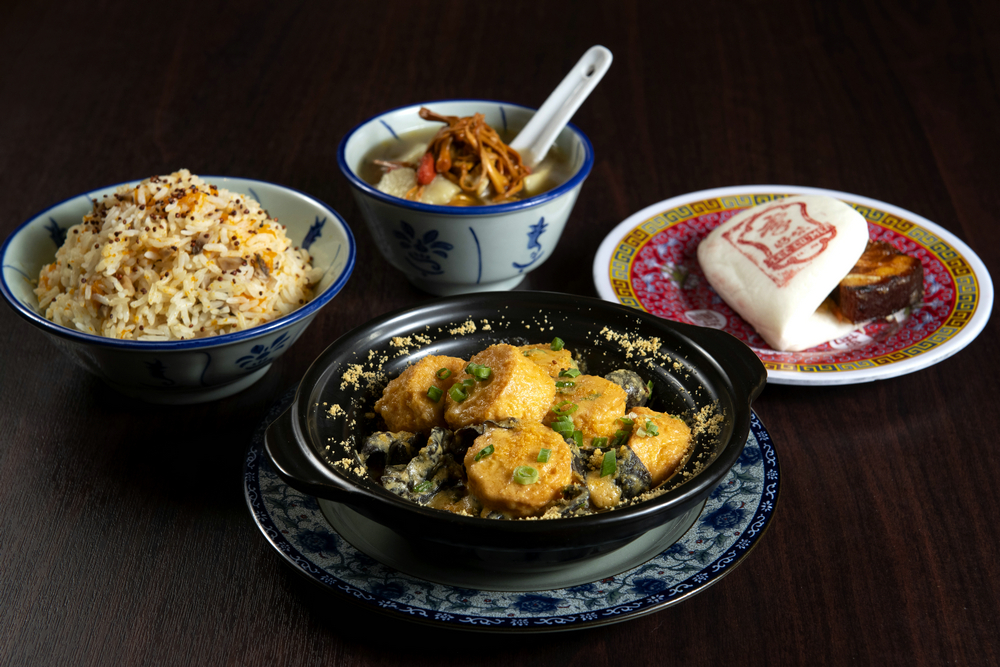 套餐更包含"香菇南瓜饭",营养丰富的香菇有助减低胆固醇,具有抗菌和抗病毒特性,不但可改善心脏健康,更能增强免疫系统;含丰富维他命A的南瓜则加强身体抗氧化能力,减低患上慢性病的风险,同时卡路里含量较低,有助减重。
To accompany the main courses, Shiitake Mushroom and Pumpkin Rice contains compounds from the mushroom that lower cholesterol, promote better heart health and boost immune system with antibacterial and antiviral properties, while highly nutritious pumpkin is rich in Vitamin A and antioxidants to boost immunity and reduce risk of chronic disease, while also low in calories to aid weight loss.
除了全新推出的"李好特别午餐",食客亦同时可选择一系列自去年推出后广受欢迎,以香港经典电影和巨星取材的招牌"李的香港电影"四道菜午市餐单。
LEE Lo Mei "Special LEE's Lunch Deal" complements its popular "Cinematic Lunch Menu", the restaurant's signature star-studded 4-course set-lunch inspired by classic Hong Kong films and actors.
"李的香港电影"午餐菜单 | Cinematic Lunch Menu
为照顾食客不同的饮食喜好,主厨以其新派厨艺手法演绎顶级食材,带来一系列肉类、海鲜和素菜的滋味午餐作主菜选择。当中焦点之选包括以80年代经典电影《胭脂扣》为灵感的"烟脂扣",以港式铁板餐呈献"黑椒慢煮和牛牛面颊肉",铁板和黑椒的热气逼人带来无可媲美的老香港美食体验。
Main courses are an all-round ensemble of meat, seafood and vegetarian choices including Wagyu Rouge, a sizzling slow-cooked Wagyu cheek steak in a punchy black pepper sauce named after the beloved 1980's romantic drama 'Rouge' starring Anita Mui and Leslie Cheung.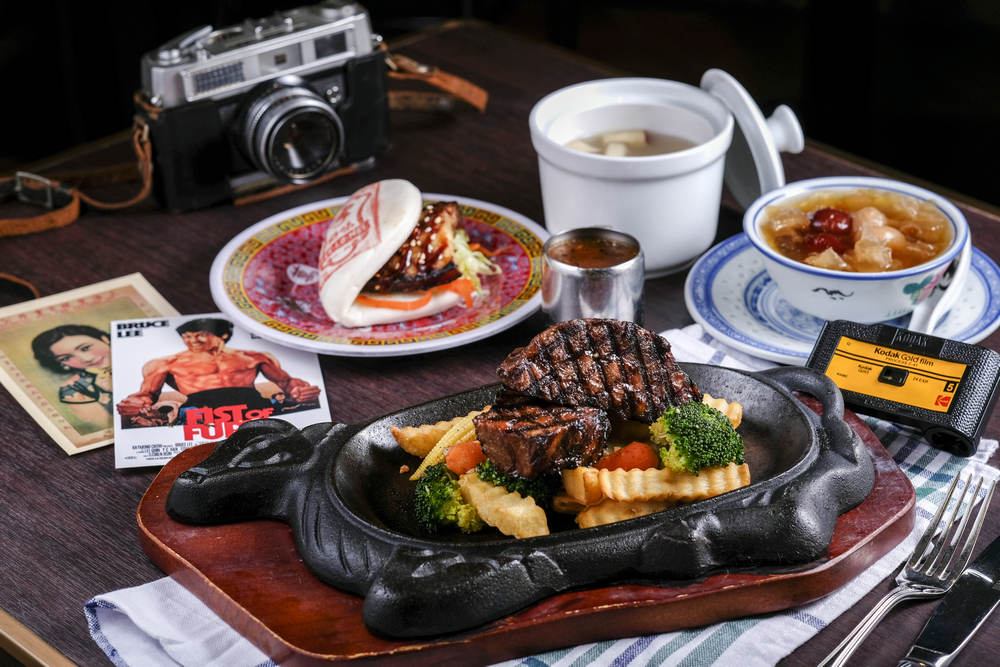 另一款为素食者而设的"春光炸泄"则以王家卫得奖影片《春光乍泄》为创作灵感——极具营养价值的"猴头菇及鲜淮山配黑松露薏米"香气扑鼻诱人,绝对是不容错过的创意之选。
Vegetarian Veggie Together is a hearty combination of mushroom, Chinese yam and Job's tears (pearl barley) in oaky black truffle sauce named after award-winning classic 'Happy Together'; along with other playful main courses to choose from.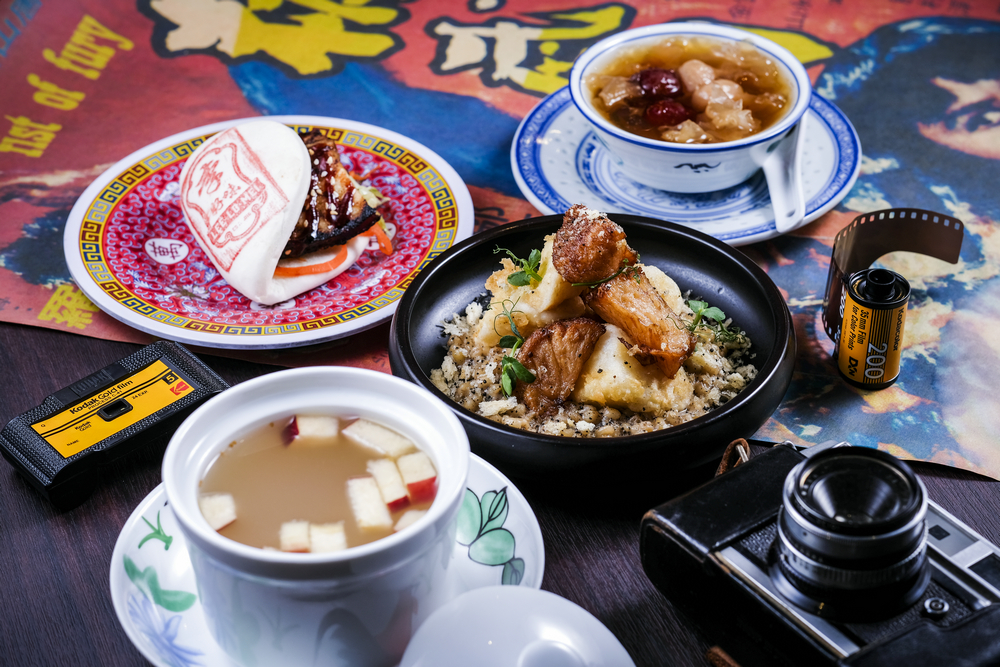 "李的香港电影"午市套餐更包罗其他精彩选择,每位定价为港币158元起。四道菜的套餐除主菜外更包括以周星驰自导自演电影《唐伯虎点秋香》为灵感的窝心例汤"汤伯虎点秋香",以同名电视影集命名的包点"包青天",再配以甜品"甜蜜蜜",让人仿如置身由张曼玉及黎明领衔主演的甜蜜电影场景之中。
Sets from HK$158 also include appetiser of Justice Bao, named after the 1990s TV soap opera; daily soup named after Flooding Scholar Soup based on Stephen Chow's film 'Flirting Scholar'; and Comrades: Almost a Sweet Story daily dessert, inspired by the 1996 film starring Maggie Cheung and Leon Lai.
食客另可选择加配"英雄本Shake",一尝香港地道怀旧特饮,如"黑牛"、"忌廉沟鲜奶"及"傻豹"。
Optional themed drink "A Better Glass" features classic Hong Kong favourite Black Cow, Cream Soda or Pink Panther.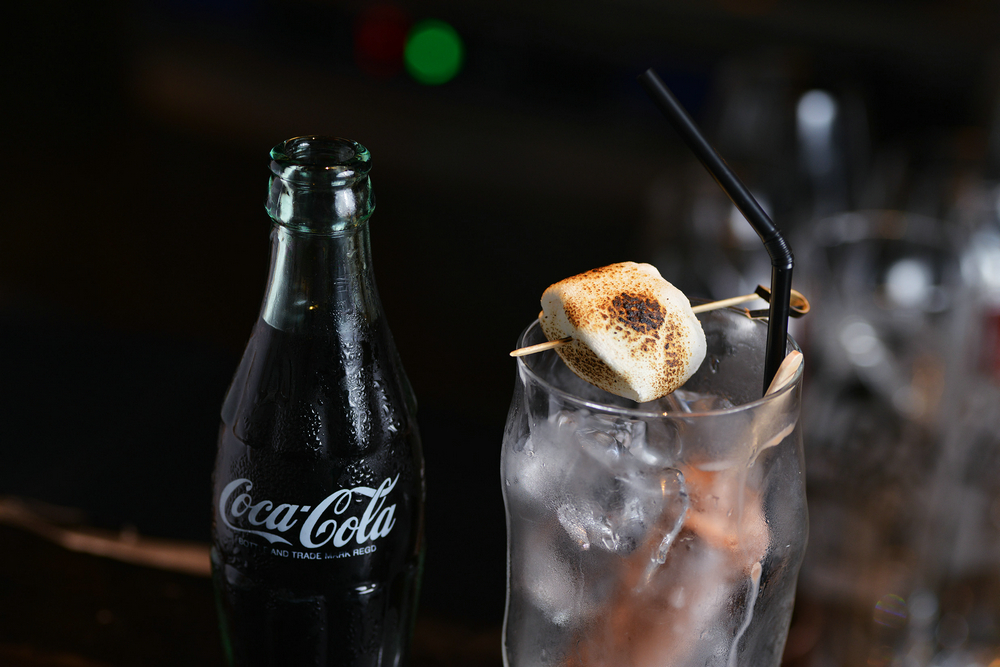 隶属于灶神集团旗下的人气餐厅"李好味"通过结合创新厨艺技巧和怀旧味道,重塑香港街头美食。餐厅起名灵感源于港式俚语,读音可直接翻译成英语LEE's Delicious Food,充分展现餐厅背后的心思;在品味一系列以湛新手法及顶级食材演绎港式地道美食的同时,更可品尝到由本地星级调酒师们特制的招牌鸡尾酒。
LEE Lo Mei is ZS Hospitality Group's quirkiest concept paying homage to Hong Kong culinary culture, reimagining popular street food with innovative techniques for unmistakably nostalgic flavours. Named after a popular Cantonese profanity which also translates into "LEE's Delicious Food", the restaurant is also renowned for signature cocktails by an all-star team of mixologists.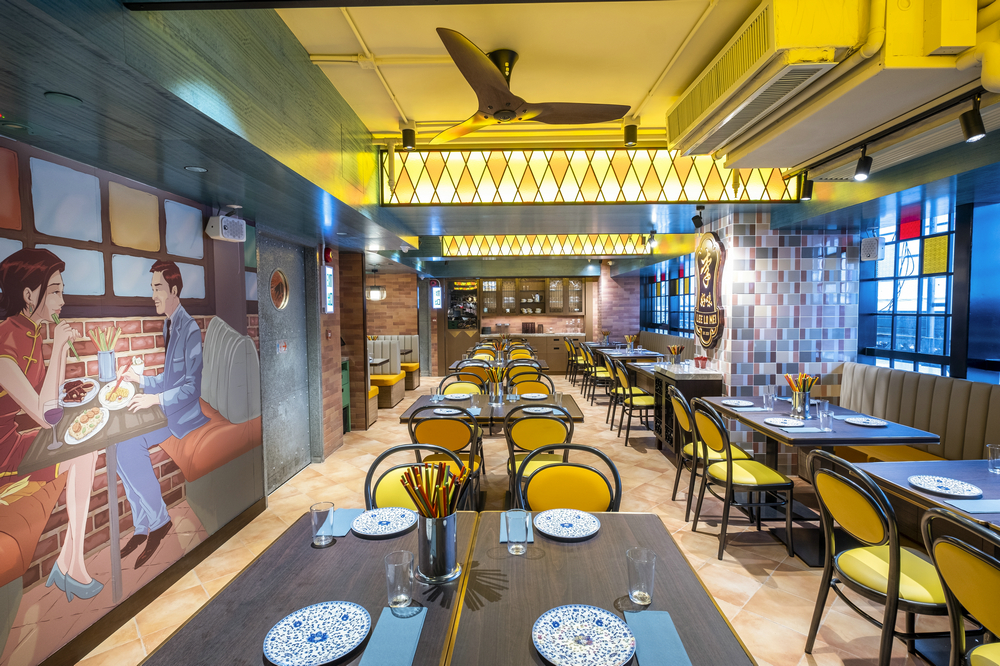 ---
营业时间/Opening Hours
星期日至星期四:中午 12 时至凌晨 12 时
Sunday to Thursday: 12:00 noon to 00:00 mid-night
星期五及星期六:中午 12 时至凌晨 2 时
Friday to Saturday: 12:00 noon to 00:00 mid-night
欢乐时光:星期一至星期日:下午 3 时至晚上 8 时
Happy Hour: Monday to Sunday: 03:00pm to 08:00pm
---
李好味 LEE Lo Mei
中环摆花街 8 号地下及 1 楼
G/F – 1/F, 8 Lyndhurst Terrace, Central, Hong Kong
Tel: +852 – 2896 7688
leelomei.hk