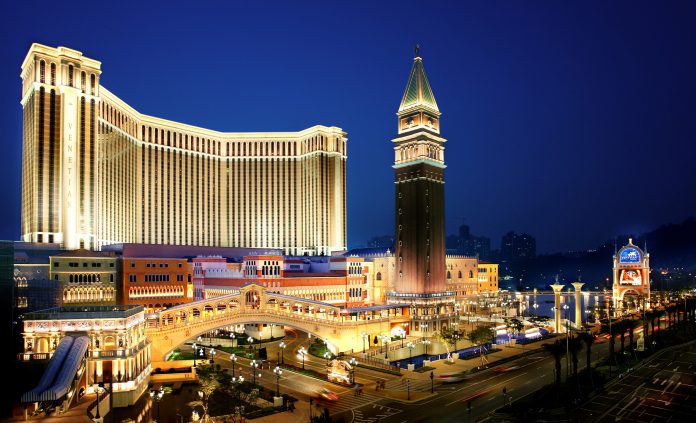 金沙中国有限公司(以下简称:金沙中国)宣布2019年1月1日起于旗下各酒店物业停用塑料饮管,致力减少一次性即弃塑料产品的使用量,为环保出一分力。通过此举,金沙中国预计每年将可减少使用220万支塑料饮管,即每年节省一吨塑料使用量,长度足以铺设港珠澳大桥澳门至香港段十次之多。
Sands China Ltd. has discontinued its use of plastic straws at all its properties, in an effort to reduce the consumption of single-use plastics. The company's ban on its use of plastic straws went into effect on 1st January, 2019 and will eliminate the use of 2.2 million plastic straws each year – saving 1 ton of plastic annually. Laid down end-to-end on the Hong Kong-Zhuhai-Macao Bridge, that's enough straws to stretch from Macao to Hong Kong 10 times.
金沙中国有限公司度假村营运及发展高级副总裁马荣理表示:"金沙中国不断寻求新方法致力减低碳排放,务求以更负责任的方式营运,全力推动环保。期望透过是次停用塑料饮管以及其他减塑措施,在可持续发展方面作出积极贡献,共同建设澳门绿色家园。"
"Our company is constantly looking for new ways to decrease our carbon footprint, so that we can be ever-more responsible stewards of our environment," said Mark McWhinnie, senior vice president of resort operations and development for Sands China Ltd. "This ban on plastic straws, along with other plastic-reduction measures, will have a significant impact on our sustainability efforts, resulting in a greener Macao."
另外,金沙中国计划以可补充式沐浴用品取替酒店客房内的一次性沐浴用品,如洗发水及护发素等。计划定于2019年年初开始实施,预计每年将可节省约270万个塑料瓶。
Those other measures include a plan to progressively replace hotel rooms' single-use bathroom amenities – such as shampoo and conditioner bottles – with refillable dispensers. Implementation is scheduled to begin early this year and is estimated to eliminate around 2.7 million plastic bottles per year.
为有效地减少瓶装水用量,金沙中国为旗下酒店客房及套房的免费瓶装水作重新设计,预计每年可减少供应300万支瓶装水。同时,金沙中国现正于旗下物业公共区域的试行地点安装过滤式饮水机,若成效理想将全面于旗下各物业进行安装,可望更进一步大幅减少瓶装水的使用量。
Sands China has also redesigned the complimentary bottles of water supplied to rooms and suites, resulting in 3 million fewer bottles of water provided per year. Additionally, the company is installing filtered water dispensers in properties' public areas on a trial basis. If successful, the change would be rolled out at all properties, massively reducing the usage of bottled water.
金沙中国亦致力推出针对其他领域的减塑举措,在洗衣服务方面,现正积极减除、替代或回收95%的一次性塑料包装、衣架及衣夹等。
Sands China's initiatives to reduce single-use plastic have also identified other areas for improvement. One such area is in the company's laundry services, where efforts are being made to eliminate, replace, or recycle 95 per cent of single-use plastic packaging, clothes hangers and garment clips.
金沙中国的环保举措是母公司拉斯韦加斯金沙集团"金沙环保360"全球可持续发展策略的一部分。该策略通过节能减排、资源再生、环境保护及小区参与等多项措施,协助减少对环境造成的影响,并引领可持续发展的建筑及度假村营运模式。
Sands China's environmental initiatives are part of the Sands ECO360 global sustainability strategy of parent company Las Vegas Sands Corp., which utilises measures like energy saving, resource recycling, conservation and community engagement. Sands ECO360 is designed to help minimise the company's environmental impact and lead the way in sustainable building development and resort operations.