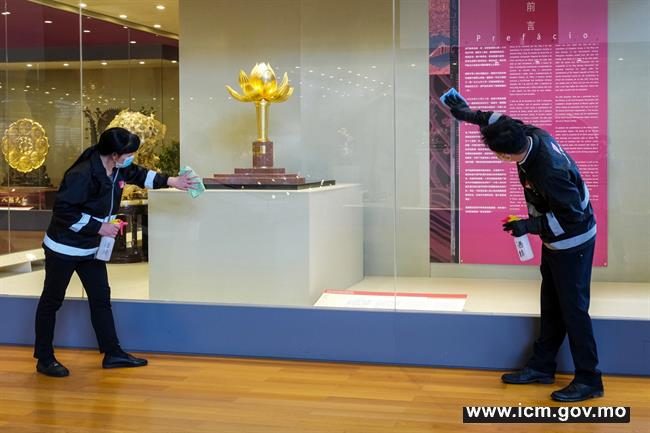 澳门特别行政区政府文化局3月16日(星期一)起将陆续有序开放多个文物景点、文创及文博空间,实施多项人流管制安排,控制入馆人次上限,防范新型冠状病毒感染风险。
The Cultural Affairs Bureau in Macau (IC, from the Portuguese acronym) will successively reopen several heritage sites, cultural and creative spaces and museums from 16th March (Monday), and will implement various crowd control measures to limit the number of visitors, in order to prevent the risk of novel coronavirus infection.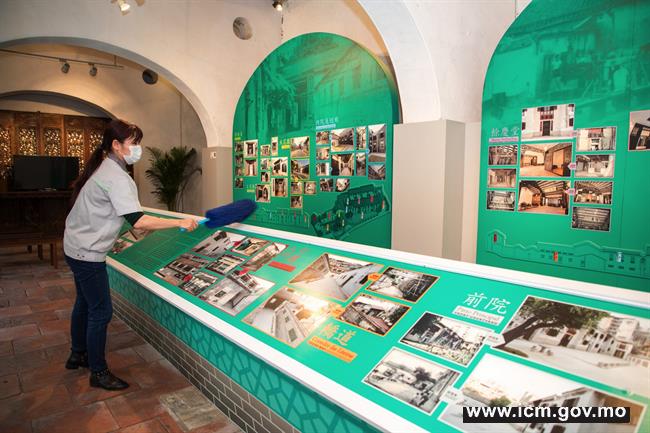 文化局自3月初重新对外开放部分辖下多间图书馆及博物馆,3月16日起续重新开放多个文化场馆,包括世遗建筑郑家大屋(仅开放地面层及礼品店)、圣保禄学院天主之母教堂遗址(仅开放广场)、东望洋炮台(仅开放炮台户外空间)、塔石艺文馆、大炮台回廊及冼星海纪念馆。而卢家大屋(仅开放地面层),龙环葡韵(包括葡韵生活馆、风貌馆及汇艺廊)、路氹历史馆及澳门回归贺礼陈列馆,以及文创空间澳门时尚廊将於3月17日起重新开放。场所内导赏服务、工作坊和讲座等活动暂停。
Several public libraries and museums under the auspices of IC have been reopened to the public since the beginning of March. Starting from 16th March, IC will successively reopen several cultural facilities, including World Heritage sites such as Mandarin's House (only the ground floor and Gift Shop will be open to the public), the Ruins of St. Paul's (only the Largo da Companhia de Jesus will be open to the public), the Guia Fortress (only the outdoor space will be open to the public), the Tap Seac Gallery, the Mount Fortress Corridor and the Xian Xinghai Memorial Museum. The Lou Kau Mansion (only the ground floor will be open to the public), the Taipa Houses (including the Macanese Living Museum, Nostalgic House and Exhibitions Gallery), the Museum of Taipa and Coloane History and the Handover Gifts Museum of Macao, as well as the cultural space such as the Macao Fashion Gallery will reopen from 17th March. All guided tours, workshops and talks held at the cultural facilities are suspended.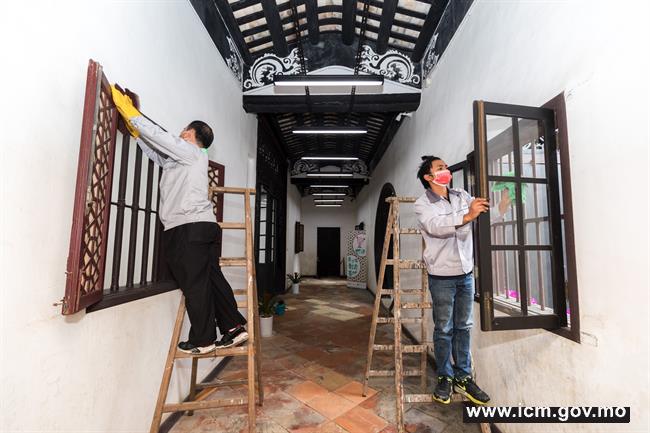 此外,部分文化场馆正开展多项修复工作及优化工程,提升日後维护及参观条件,贯彻特区政府"以工代赈"措施,同时减少对来访者之影响,正在进行工程的文化场馆包括墓室及天主教艺术博物馆、玫瑰堂圣物宝库及叶挺将军故居等。
In addition, various renovation and enhancement works are currently carried out in some cultural facilities, improving the conditions for future maintenance and visits, implementing the measure "Welfare-to-Work" of the SAR Government, and minimizing the influence to visitors. Currently, the cultural facilities under construction include the Museum of Sacred Art and Crypt, the Treasure of Sacred Art of the St. Dominic's Church and General Ye Ting's Former Residence.
为做好防疫工作,文化场馆实施多项人流管制安排,控制入馆人次上限。文化局已安排各个场馆在开放前加强清洁及消毒,进馆市民必须佩戴自备口罩、接受体温探测,并出示当天的个人健康声明凭证,并配合现场的人流控制措施。
In order to cooperate with the preventive measures, various crowd control measures will be implemented in the cultural facilities to limit the number of visitors. IC has strengthened the cleaning and disinfection in all facilities before its opening. Members of the public must wear their own face masks, take body temperature and present the health declaration before entering the facilities, as well as cooperate with the crowd control measures on-site.