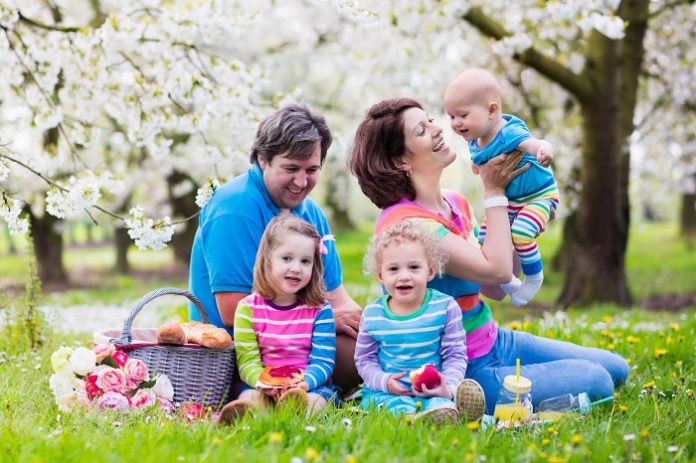 Shangri-La Hotel, Guangzhou will celebrate Easter together with families in Guagnzhou. "Easter in The Park" on Sunday, 1 April, like no year before, will be fairy-tale-themed with a featured Enchanted Forest setting. Therein adults and kids can play with cute genies and join in probably the biggest egg hunt for kids in town. It also comes with kids guitar performance, live band and magic show, as well as BBQ buffet on the lawn in the 5,800 square metres lush garden.
As usual, Shangri-La Hotel, Guangzhou will prepare bags of fun on the garden lawn. Each kid will receive a bunny headband. Age-divided activities last throughout the party hours are awaiting kids of various ages to have fun. Kids under 4 can give free rein to their imagination by designing and painting unique patterns on their baseball cap. Kids between 4 to 12 can enjoy hands-on fun with egg painting.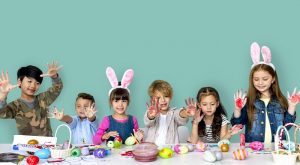 The highlight of the party will be the Easter eggs hunt, representing spring and hope. The landscaped garden will be laden with 5,000 colourful eggs for hunting—including 15 in shiny gold and 5 magic colourful eggs. Lucky hunters who find golden eggs are entitled to extra treats, total 20 treats will be offered. Of course, the top three hunters who collect the most number of eggs will be awarded with prizes. Not to be missed is the live band, who will add spring melodies to the Easter celebration. What is more, magic shows and playful figures of bear, snail, and dog will encourage more family interaction.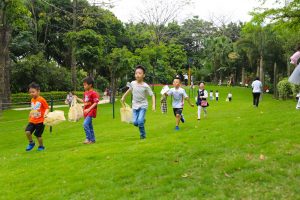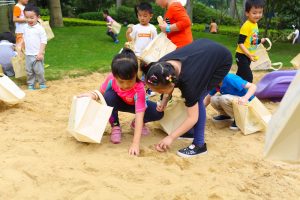 Another section to be anticipated is the picnic on the lawn. As the hotel Executive Chef Mr. Scott Henderson from the United Kingdom strongly agrees, enjoying a barbeque picnic in the genial sun is one of most pleasant lunch experiences. Chef Henderson is ready to present this ideal barbeque picnic for families on this Easter. Refresh taste buds with mini beef burger, one of the can't-miss items in picnic, featuring the succulent beef cutlet, fresh vegetables and sour cucumber. The hotel garden will have over ten food stalls offering freshly cooked delicacies from BBQ, fried chicken, Thai fried fishcakes, salads, and various cold and hot dishes. Special for the Easter, Executive Pastry Chef Mr. Roberto Hernandez has prepared 5 types of adorable enchanted-forest-themed cakes, cheese cakes, and chocolate dessert, as well as a variety of ice cream and candies, which will make for quality family time extending to a laid-back early afternoon.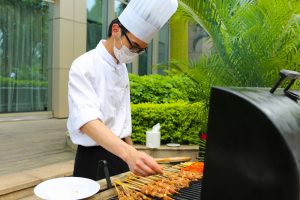 The Easter celebration will be held from 10:30 a.m. to 2:00 p.m. on 1 April 2018. Guests may choose from two ticket categories:
• Adults: RMB368 net per person
• Children: RMB268 net per kid aged between 3 and 11
Each ticket includes a bottled water, outdoor buffet lunch for one person on the garden lawn, a mat for two to four persons and parking ticket for one family. Guests may purchase on the hotel's WeChat shop. For enquiries and bookings, guests may contact (86 20) 8917 6498.
The Easter in the Park room package is also a good choice for family guests to enjoy a fun weekend at Shangri-La Hotel, Guangzhou. The offer starts from RMB1,690 and includes:
* One-night stay in a Deluxe Room
* Daily buffet breakfast for two adults and one kid under 12 years old at Wok TOO Café
* Entrance tickets to "Easter in the Park" on 1 April 2018 for two adults and one kid aged between 3 and 11. Each ticket includes outdoor buffet BBQ lunch for one person
* High-speed wireless and wired broadband internet access
This offer is valid on 1 April 2018. Rates are subject to 10 per cent service charge and value-added tax. Prior reservation is required and the offer cannot be availed in conjunction with other offers or promotions. For more details or reservations, guests may contact (86 20) 8917 8088.
Guests may relax in this true urban resort in vibrant Guangzhou while enjoying a five-star picnic and having fun with their kids – everything that makes Shangri-La Hotel, Guangzhou a fantastic choice for an Easter festival.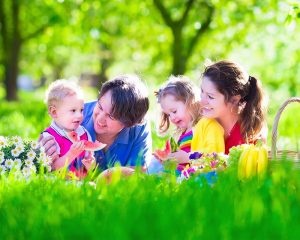 ⇓ Click here to read more ⇓