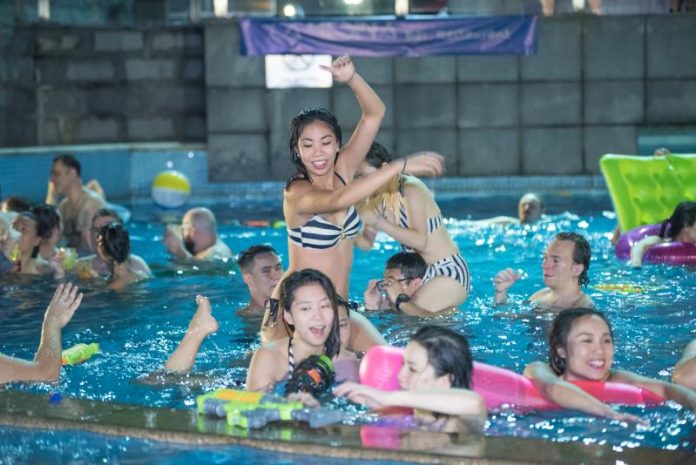 The 2018 edition of Canton Plage – the French National Day, organized thanks to the intense cooperation between the French Chamber of Commerce and Industry in China (CCIFC) and the partner hotels, are going to be held on Friday, July 13th 2018 at the Nikko Guangzhou hotel, and on Saturday July 14th at Residence G from 7:00pm till late, with the support of the General Consulate of France in Canton.
中国法国工商会将协同法国驻广州总领事馆及合作酒店,举办第28届广州海滩-法兰西共和国国庆节。2018年7月13日晚19点,广州海滩将于广州日航酒店举办;7月14日晚,深圳法国国庆节庆典将在深圳G公寓举办。
French and Chinese communities will gather around the splendid pool and garden of the five-star hotel to celebrate this historical day while discovering the French culture. Many activities are programmed during this tropical night to entertain and divert over 1000 guests, who will get offered swimsuits from DECATHLON in the gift-bags made by FFG.
超过1000名中法企业及政府高层代表将出席两地节庆盛典,一同庆祝这个历史性的节日,探索法国文化。众多活动将令宾客目不暇接,每名宾客都可获得迪卡侬的泳衣,以及FFG提供的伴手礼袋。
A very complete open-bar with RED PONY French wines, SAN MIGUEL beers, and PERNOD RICARD spirits will be ensured for this dynamic and exciting party. The BBQ, French/Western and Asian food are about to be savored, the French master butcher fine products by CONFEE and cheese to satisfy everyone's taste!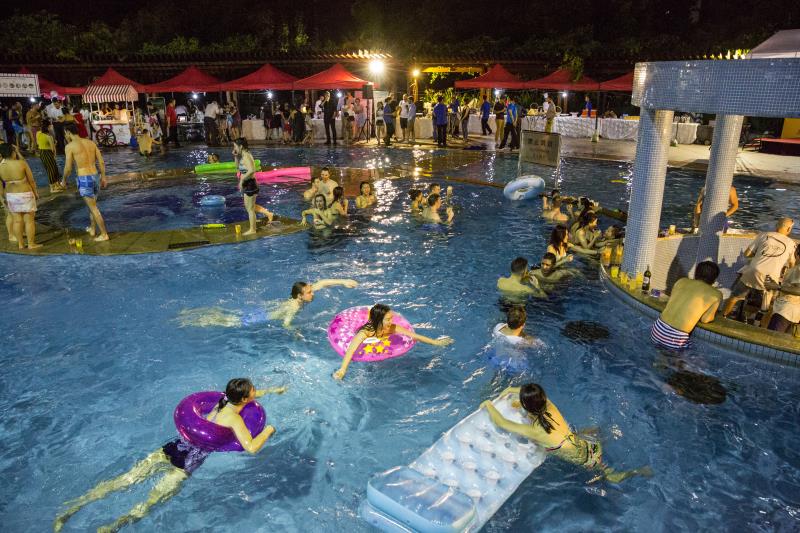 庆典上,宾客还可品尝到小红马提供的经典法国红酒、生力啤酒以及保乐力加提供的酒精饮品。同时还将供应法式或亚洲食物,由CONFEE提供的特色小吃也将征服你的味蕾!
Then, as previous years, some lucky ones will get numerous and amazing gifts offered by the generous partners of Canton Plage and French National Day during the lucky draw. Canton Plage and French National Day 2018 is also the place for many companies willing to expand their activities. By the garden of the hotel, many enterprises, international firms and SMEs, can have the opportunity to represent their industry and exchange efficiently.
当然,与以往每一年相同,幸运的宾客还将抽到令人惊喜的礼品。2018年广州海滩以及深圳法国国庆节,将会是一个各类企业展示、介绍自己的最好平台。
This exceptional annual event is made possible thanks to all the CCI France Chine very loyal and previous supportive partners and thirty corporate tables are reserved to enable invitees to spend the evening in a perfect atmosphere for business interactions and connections.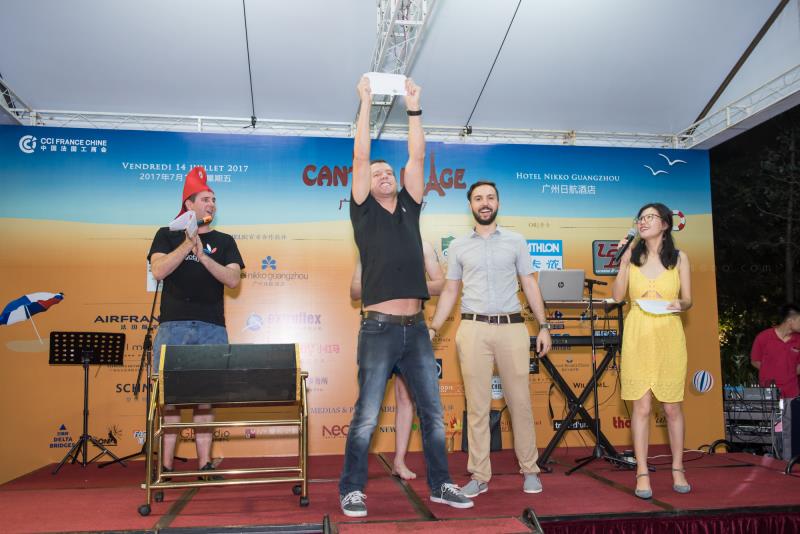 这个盛大的庆典得益于合作伙伴的大力支持。届时将有30张企业桌以供预定,欢迎所有朋友参与这个无与伦比的国庆庆典!
This year again, Canton and Shenzhen are going to hear the French national anthem, "La Marseillaise", and will see the blue, white and red French flag fluttering in the air.
今年,法国国歌马赛曲将再次在广州与深圳上空响起,红白蓝三色旗帜也将随风飘扬。
Vive la France!
法兰西共和国万岁!