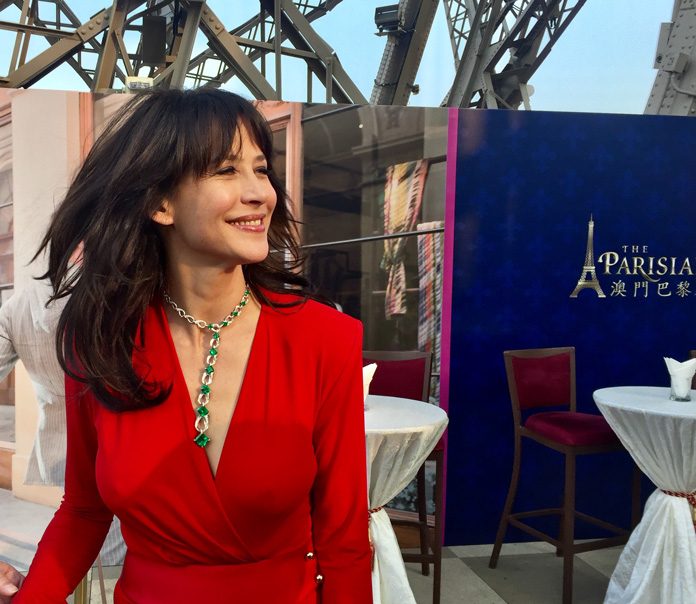 苏菲玛索邀99对情侣在澳门巴黎人共度浪漫时刻 French Actress Sophie Marceau Joins 99 Couples to Celebrate Romance at The Parisian Macao
2017年1月8号,澳门巴黎人在巴黎铁塔举行酒会及幸运大抽奖,万众期待的著名法国女演员、导演兼澳门巴黎人大使苏菲玛索亦亲临活动。
澳门巴黎人透过网上登记,邀请了99对澳门巴黎人的 Facebook 粉丝爱侣出席, 与特别嘉宾苏菲玛索一同于标志性的巴黎铁塔下共庆浪漫时刻。当日,苏菲玛索还在99对到场爱侣中抽出9对幸运儿与她合照。
参与当日活动的来宾还有机会赢取奖品包括,于澳门巴黎人旗下餐厅其中一间享用浪漫的晚餐,于丽舍水疗中心享受水疗体验,而终极大奖则包括双人入澳门巴黎人套房、双人水疗体验、购物及餐饮礼券。
出席的爱侣亦获赠一个限量版爱情锁,他们可为挚爱互相写上温馨浪漫的语句,并根据巴黎艺术桥的传统,把爱情锁紧紧扣在巴黎铁塔的爱锁桥上。来宾更可与另一半登上巴黎铁塔顶层,欣赏澳门金光大道及邻近地域的壮丽景色,拍出完美的合照。
苏菲玛索小姐亲切优雅的个性使其成为澳门巴黎人的大使,而澳门巴黎人亦如苏菲玛索一样,完美地融合了法国古典及现代的优雅气息。本次她远赴澳门是为澳门巴黎人拍摄其最新一辑广告。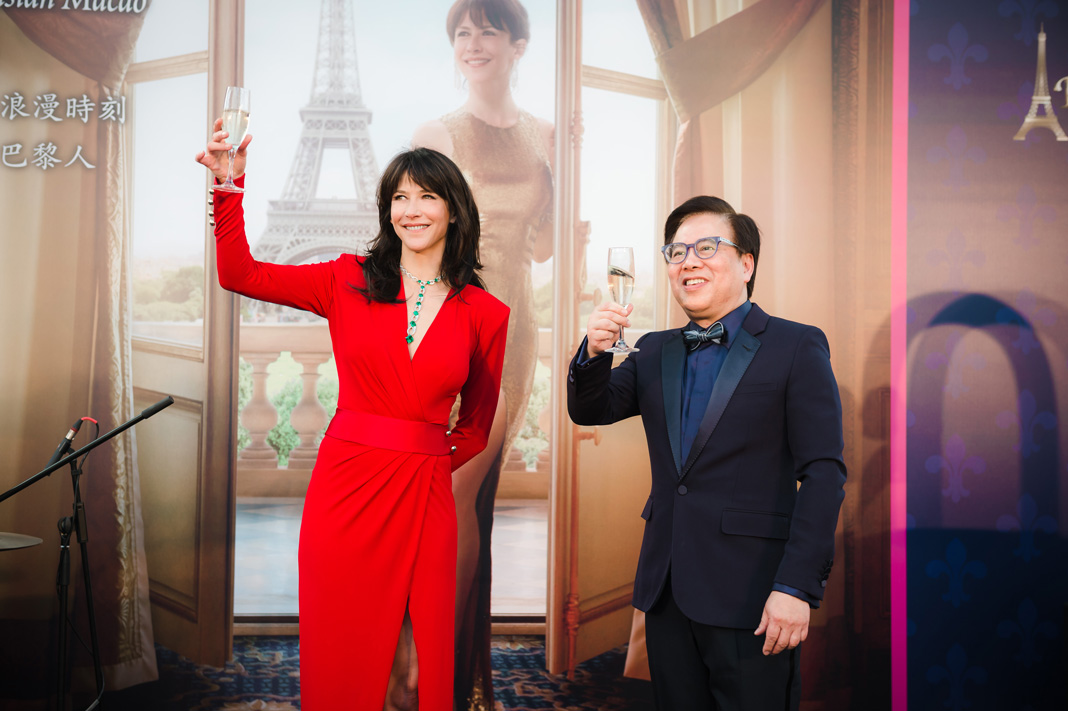 Famed French actress, director and The Parisian Macao ambassador Sophie Marceau was the star attraction at an exclusive cocktail party and prize draw which took place at The Parisian Macao's iconic Eiffel Tower on Jan. 8, 2017.
The event named 'A Spontaneous Celebration with Sophie Marceau' saw 99 couples from Macao and Hong Kong, including The Parisian Macao Facebook fans, who registered online to receive their exclusive invitation, given the opportunity to enjoy an afternoon of entertainment with Ms. Marceau as the special guest, while celebrating romance under the resort's iconic Eiffel Tower. They also had the opportunity for a group photo with the glamorous actress, with nine lucky couples getting an individual photo.
Guests attending the event had the chance to win great prizes including romantic dinners at one of the restaurants within The Parisian Macao, pampering spa treatments at Le SPA'tique and a grand prize of an overnight stay in one of the hotel's suites including Le SPA'tique spa treatment for two, dining and shopping vouchers.
All couples received a special edition love lock in which they could write romantic messages to each other before attaching it to the Eiffel Tower's own love bridge, following in the famous Parisian tradition originating from the Pont du Arts bridge. They also had exclusive access to the Eiffel Tower with their loved one to take in the spectacular views of the Cotai Strip and surrounds and capture that perfect photo.
Ms Marceau is in Macao shooting her next series of advertising campaigns for The Parisian Macao. Her gracious and elegant personality was chosen as the perfect match for the property, which like Sophie, effortlessly blends classic styling with contemporary French flair.