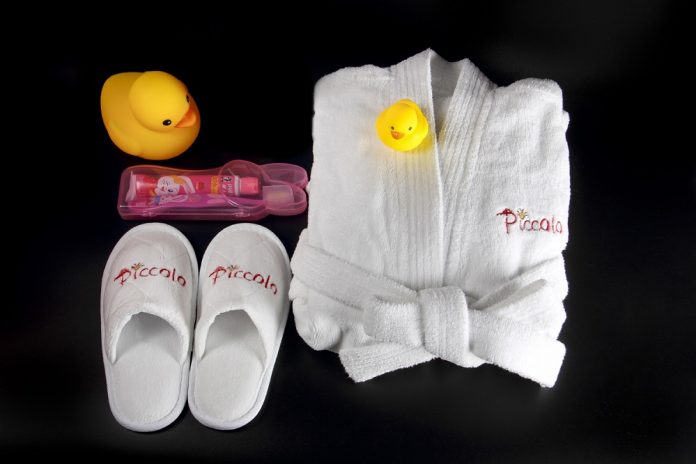 佛山岭南天地马哥孛罗酒店的儿童之旅全新升级,将为小客人带来前所未有的体验。当斑斓的卡通世界延伸到现实中,在这里你可以与小熊维尼、Piccolo小怪兽为伴,扮演故事的主角。此外,孩子们还将获得一本可用于享受多项礼遇与趣味游戏的"小小护照",这是一份可供他们展开冒险之旅的手册,他们将在手册的带领下进行"酒店探险"、收集印章,并凭印章换取各式丰厚礼品。让孩子们在尽情玩耍之余,还能收获满满。
The Children's Tour in Marco Polo Lingnan Tiandi Foshan has been upgraded comprehensively to bring an unprecedented experience to our little guests. When the colorful cartoon world was extended to the reality, our little guests could play the heroes of the story here, with Winnie the Pooh and Piccolo little monsters as their companions. Moreover, they can also get a "Small Passport", with which they could enjoy a number of privileges and fun games. Under the lead of the "Small Passport", children will start their adventure in the hotel to collect stamps and use stamps to redeem different gifts. Their experience here will be fun and rewarding!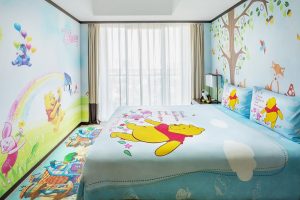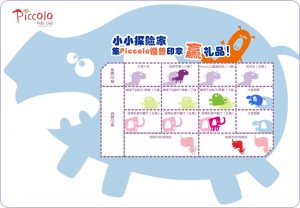 面积为82平方米的亲子主题套房采用巨大通透的落地窗设计,以确保您能享受到绝佳的采光效果并体验岭南天地的醉人风景。沐浴时,小客人可以与Piccolo卡通人物和玩偶一同在浴缸中嬉戏,使用为他们量身制作的儿童用品,享受妙趣横生的沐浴时光。酒店特别为他们准备了儿童浴袍,并赠送小礼物、胸章以及涂色本,还可以免费享受酒店室内儿童游乐设施,更多惊喜,等您揭晓。
The 82-square-meter Family Suite is designed with large transparent French window to make sure that our guests could enjoy the excellent lighting effect and the fascinating scenery of Lingnan Tiandi. While bathing, our little guests could play with the Piccolo cartoon characters and dolls in the bathtub, use the children's products tailored for them and enjoy the amazing bathing time. The Hotel will prepare children's bathrobe for little guests particularly, send them small gifts, badges and coloring books. The can also enjoy the Hotel's indoor amusement facilities for free. Not only that, there are more surprises awaiting you in Marco Polo Lingnan Tiandi Foshan!
佛山岭南天地马哥孛罗酒店
佛山岭南天地马哥孛罗酒店,座落于佛山市中心的祖庙路和人民路交界,设计揉合现代与东方建筑特色。酒店共有390间客房、套房及一至二房的服务式公寓,所有客房均设私人露台,可眺望佛山岭南天地或市中心。酒店毗邻祖庙和优美的佛山岭南天地。从酒店可步行至邻近的祖 庙地铁站,到广州白云国际机场只需55分钟车程。如欲查阅更多资料,请登陆 www.marcopolohotels.com