广州香格里拉大酒店于今夏创意呈现超级飞侠童趣主题客房或套房,为您和家人提供一个周末或暑期的理想度假好去处。家长与小朋友们可在全球备受欢迎并深受小朋友们喜爱的卡通之一——超级飞侠的陪伴下,尽享亲子时光。并在城中唯一奢华城市度假酒店中的5,800平方米户外花园,乐享14个欢迎大人和儿童一同参与的缤纷游戏项目。
Shangri-La Hotel, Guangzhou presents a Super Wings-themed room and suite for guests to experience, adding more fun for the kids with one of the most popular cartoon characters worldwide.
The Super Wings-themed room can be a River View Room and Family Suite, catering to the diversified needs of family staycations. Upon entering the cartoon-inspired rooms, kids will be invited to go on an adventure journey with the Super Wings characters. From bed linens to toiletries, from wake-up alarms to bedtime stories, Jett, Dizzy and other adorable transforming pals are always the best companions for our kids to learn and explore the world.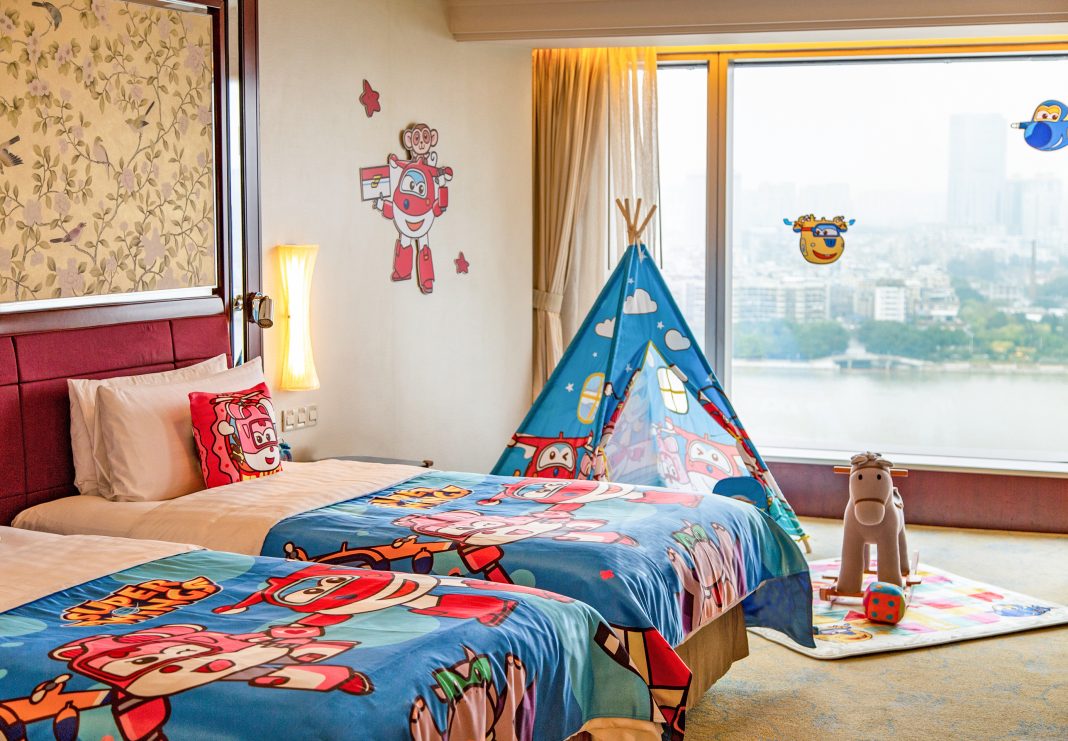 礼遇包括:
入住超级飞侠主题房一晚,可选择尊荣江景客房或套房
选择入住尊荣江景客房可于妙趣咖啡厅享用自助早餐,可供两位成人及一位12岁以下儿童享用
使用健体中心及游泳池
2019年7月1日至2019年10月6日期间入住,可享亲子同乐营一日通行票三张。于2019年10月7日至12月31日期间入住,则享人民币 200 元餐饮消费额度,适用于酒店餐厅及送餐服务,并可于同一次入住内累积用于一次性消费入住超级飞侠主题房一晚,可选择尊荣江景客房或套房

选择入住套房的宾客可享:
豪华阁贵宾廊专属福利
两位成人及一位12岁以下儿童于豪华阁贵宾廊享用早餐、傍晚鸡尾酒、开胃小食及全天供应饮品
This offer includes:
night accommodation in a Super Wings-themed room or suite
Daily breakfast at Wok Too café for Super Wings-themed River View Room, for two adults and one child under 12 years old
Additional Horizon Club Lounge access for guests staying in Super Wings-themed Family Suite, inclusive of breakfast at the Horizon Club Lounge for two adults and one child under 12 years old, evening cocktails, canapes and beverages served all day
For stays between 1 July to 6 October 2019, guests will receive 1-day Summer Camp pass for 3. Beyond the stated stay period, guests will receive dining credit of RMB 200 nett per night, for use of hotel restaurants or in-room dining services (can be accumulated throughout the stay and redeemed at one time).
条款与细则
房价需加收10%服务费及6%税费。
敬请提前预订,且该优惠需视预订时客房供应情况而定。
本优惠须在预订时提前以信用卡担保。
如遇任何取消、修改、缩短或价格变动,将会收取整个预订的房费包括服务费及增值税。
Terms and Conditions
Rate is subject to a 10% service charge and 6% VAT.
Reservations are subject to availability and advance reservation is recommended.
A credit card guarantee for the full duration of the stay is required at the time of booking.
Room charges, service charges and VAT for the full duration of the stay will be applied for cancellations, amendments, shortened stays or rate adjustments.
(This offer cannot be combined with other offers or promotions.)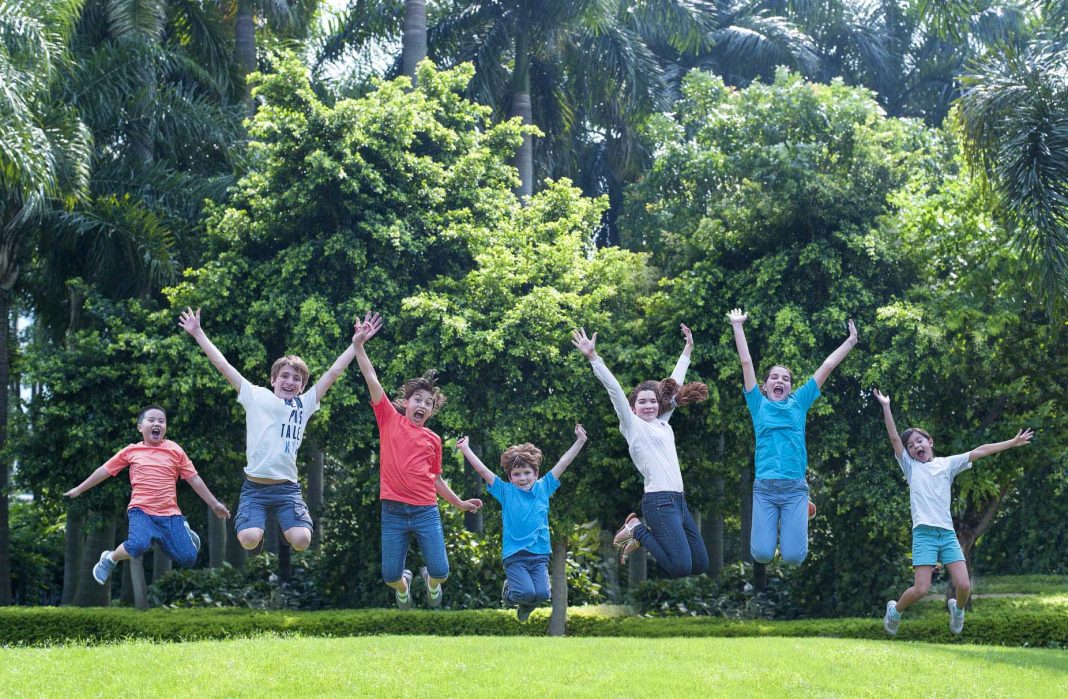 亲子同乐营欢乐回归,延续亲子同乐缤纷假期!在城中唯一奢华城市度假酒店中的5,800平方米户外花园畅享14个欢迎大人与儿童一同参与的缤纷游戏项目,晚上更有令人叹为观止的满园灯饰。每日16:00 – 17:00更有备受孩子们欢迎的充气篮球、蹦蹦乐、平衡车、卡丁车、拉拉球、弹跳球、门球等,与萌宝们共度缤纷夏日。
We proudly present the Summer Camp at Shangri-La Hotel, Guangzhou! Enjoy 14 fun games friendly to adults and kids in the only 5,800 square-metre outdoor garden in a luxurious urban resort within the city.The popular Bouncy Basketball, Giant Trampoline, Segway, Gokarts, Lala Ball, Bouncing Ball and Gate Ball are also available from 16:00 to 17:00 hours.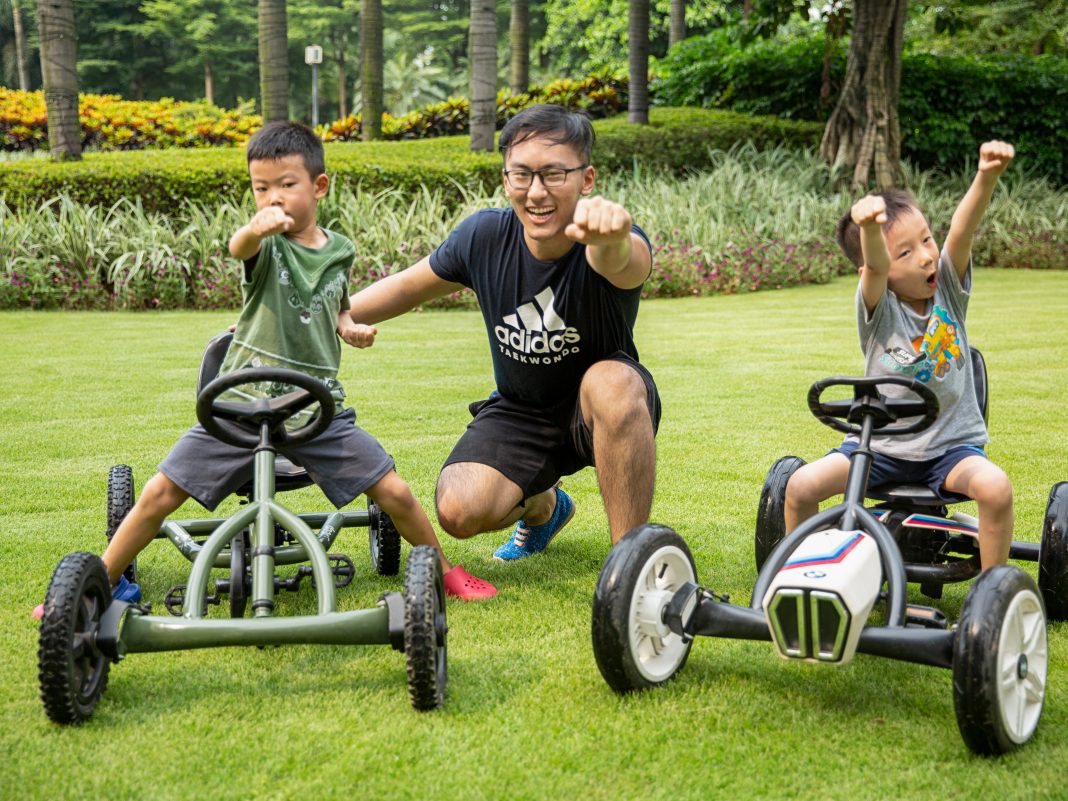 入场门票
一位成人+一位儿童 人民币368元
两位成人+一位儿童 人民币558元
两位成人+两位儿童 人民币668元
Ticket Price
1 Adult + 1 Kid RMB368
2 Adults+ 1 Kid RMB558
2 Adults + 2 Kids RMB668
周末水上滑梯
时间:10:00 – 18:30
地点:户外泳池
City Exploration on Bikes
Time: 10:00 – 19:00 hours
Available at Concierge, Lobby Level
Weekend with Water Slides
Time: 10:00 – 19:00 hours
Venue: Outdoor Swimming Pool
---
详情及预订,请致电分机3与宾客服务中心联系(86 20)89176688
For more information or reservation,please contact Service Centre at extension"3"
详情请参考:http://assist.iwide.cn/index.php/topic/topic/index?topic_id=9232&id=a544172557
For more information: http://assist.iwide.cn/index.php/topic/topic/index?topic_id=9232&id=a544172557