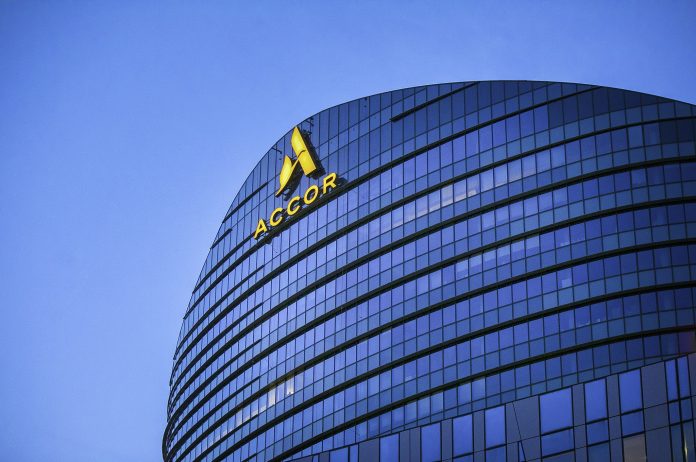 雅高集团宣布,已于3月11日以10.6亿欧元的价格将Orbis 85.8%的股份出售给AccorInvest。就在同一周,雅高集团还完成了瑞享酒店租赁业务的出售,帮助集团减少了4.3亿欧元的净债务。在全球经济形势不确定的背景下,这两笔交易与2019年12月宣布的几笔交易一起,在相同的时间内和条件下成功完成。这些交易将进一步改善雅高集团的业务灵活性和财务状况。
Accor announces on 11th March that it has completed the sale of an 85.8% stake in Orbis to AccorInvest for an amount of €1.06 billion. In this very same week, the Group has also completed the sale of Mövenpick hotels' lease portfolio with a €430 million positive impact on net debt. Against an uncertain global backdrop, the two transactions were successfully completed within the same timeframe and on the same terms as those announced in December 2019. These transactions further strengthen Accor's agility and its financial position.
自2020年2月20日雅高集团公布2019年业绩以来,旅游休闲市场出现显著衰退,原因在于新型冠状病毒疫情已扩散至更多地区,进而导致各地采取非常措施,对旅行以及各类公共和私人活动加以限制。
Since the publication of its 2019 results on 20th February, 2020, Travel & Leisure markets have declined very significantly, owing to the expansion of the COVID-19 into new geographical areas. This in turn resulted in the deployment of exceptional measures to limit travel as well as public and private events.
截至2月底,雅高集团的每间客房营收与2019年同期相比下降了4.5%,仅2月一个月的下降幅度就高达10.2%。在今年前两个月,由于新型冠状病毒疫情的影响,经营活动的净下降致使EBITDA 减少了2000万欧元。自2月最后一周以来,整个欧洲,尤其是意大利、法国和德国的经营活动均大幅加速下滑。
Through the end of February, the Group recorded a 4.5% decline in its RevPAR on the same period in 2019 like-for-like. RevPAR in February was down by 10.2%. Over the first two months of the year, this net decline in activity due to COVID-19 has had a €20 million impact on EBITDA. Since the last week of February, we have seen a strong acceleration of the decline in the activity across Europe, particularly in Italy, France and Germany.
迅速变化的环境使酒店业无法充分评估新型冠状病毒疫情对经营活动造成的财务影响。尽管如此,雅高集团仍然做到实施物料节约措施以缓解经济活动的低迷,并保持较为稳健的财务状况并从中获益。这意味着酒店集团可以从容应对当前状况,加快股份回购计划,同时坚守与投资方面的承诺。
The rapidly changing environment limits the ability to fully assess the financial impact of COVID-19 on hotel industry's activities. Nonetheless, Accor has implemented material savings measures to mitigate the downturn in activity, and benefits from a robust financial position. This means the Group can confidently tackle the situation and accelerate its share buyback program while maintaining its Investment Grade commitment.
雅高集团主席兼首席执行官塞巴斯蒂安∙巴赞表示:"我坚信,凭借我们优秀出色、经验丰富的团队成员,以及我们强大的品牌力量和全球市场前沿地位,我们能够经受住这次也许比以往任何时候都更为猛烈的风暴。"
Sébastien Bazin, Chairman & CEO, said: "I have no doubt, capitalizing on our extraordinary, talented and experienced team members, our strong brand powerhouse and our global market leadership positions, we will weather the storm possibly stronger than ever".