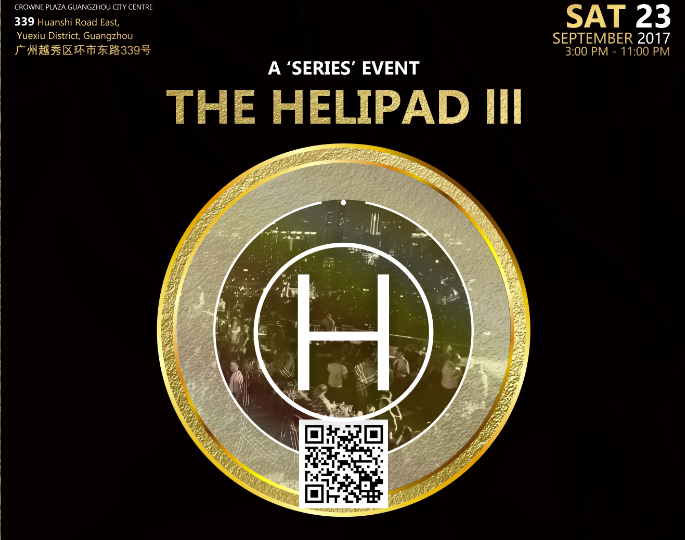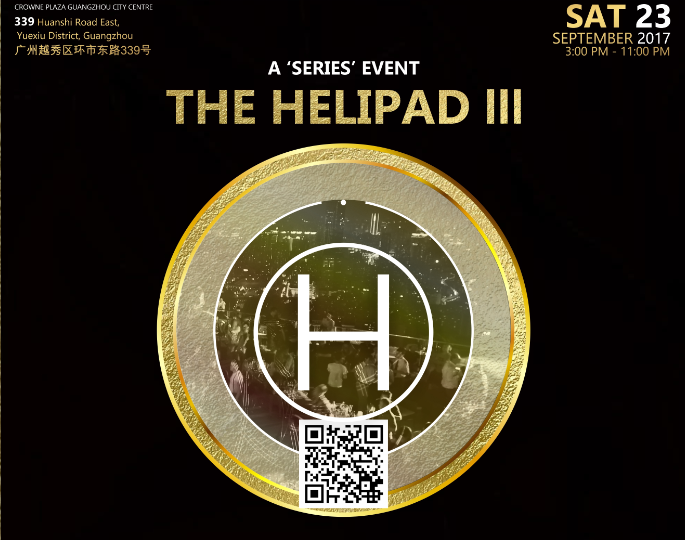 IMPORTANT NOTICE:
HalipadIII Party Postponed – Next Date Pending
DME.events, Crowne Plaza Guangzhou City Center and Moët & Chandon Champagne are proudly announcing to bring back The Helipad Party in its 3rd edition, black&gold exclusive, continuing The Series.
On September 23rd,2017 from 3 pm to 11 pm, once again the Crowne Plaza Guangzhou City Center's Helipad (63 floor) will be transformed into the stunning party location of the year.
Advanced tickets will be available until the 16th of September 2017 at the discounted price of 250 RMB, after that date the price will increase and go up to 300 RMB. The single ticket includes a glass of the exquisite Chandon. MHD is one of the key sponsors of the event supplying the Helipad with the world famous Moet&Chandon & Dom Perignon Champagnes. Tickets and table bookings options are available on DME.events website http://www.dme.events/helipad.

The Helipad III will feature top DJs such as DJ Mark, DJ Thomasz Guiddo, Chris Bello and a surprise guest DJ.
In addition to DME.events, Crowne Plaza and Moët & Chandon Champagne, the sponsors of The Helipad III includes:
• Summergate (Beluga and Tequila Corralejo)
• Verity Audio
• Red Bull (the imported one)
• Suns Bar and Lounge (Official Helipad After- party Partner)
The 'Series' Team intents to find unique locations in South China, Hong Kong and Macau and transform them into an exclusive party-scene and ideal place to network.