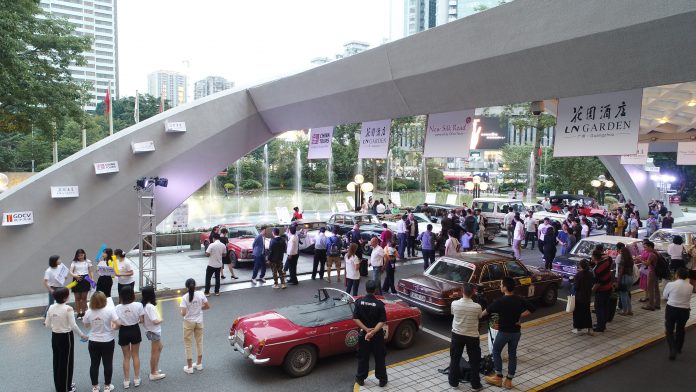 (Guangzhou, China, October 14, 2018) – On October 12, a convoy of 14 Vintage Cars arrived at the LN Garden Hotel.  Journeying from
 Hamburg, Germany, and covering an astonishing 14000km across 8 countries, these cars were stationed in the hotel's driveway until October 13. On the evening of October 12, the hotel commemorated the group's successful journey by hosting an elaborate gala dinner which was attended by over 250 guests including distinguished members of the German Consulate and German Chamber, German Football Club VfB Stuttgart Chairman Mr. Jochen Roettgerman,  Chairman of China Tours Mr. Liu, renowned master chef Mr.Martin Yan, as well as Huanshi Dong (HSD) community members and media friends.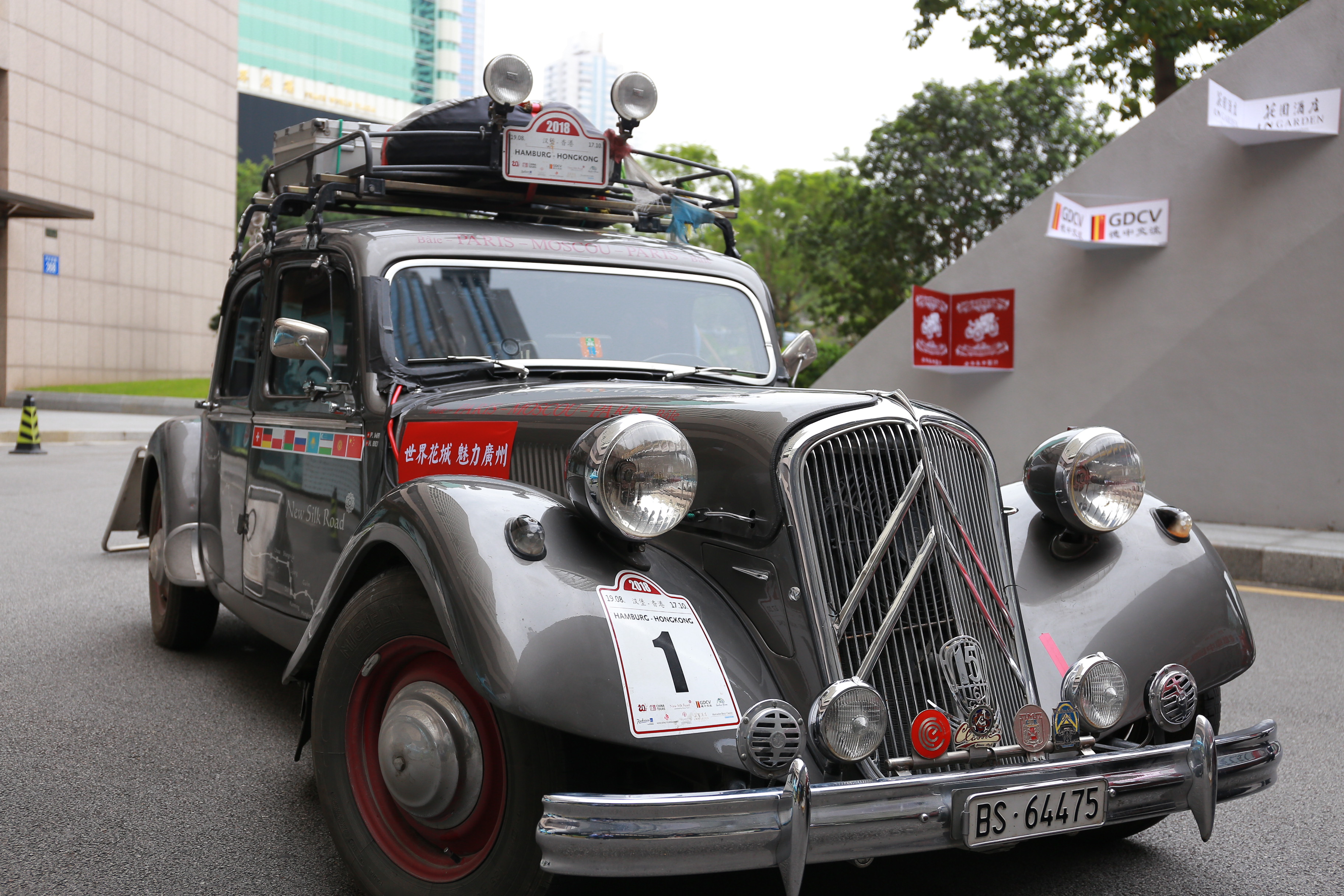 Initiated by the German-Chinese Cultural Exchange Association (Gesellschaft für Deutsch-Chinesische Verständigung e.V. ), and jointly organized by China Tours, Hamburg and the German weekly magazine, DIE ZIET, a total of 14 teams in vintage cars embarked on a 51-day journey, across Eurasia (Germany – Poland – Belarus – Russia – Kazakhstan -Uzbekistan- Kyrgyzstan – China). Since its  launch in 2006, this is the first time the rally has come to Guangzhou.
To cheer on the convoy and congratulate them on their accomplishment, the LN Garden Hotel presented an elaborate meal which was a fusion of Chinese Lingnan and Western cuisine, expertly executed by the hotel's service team.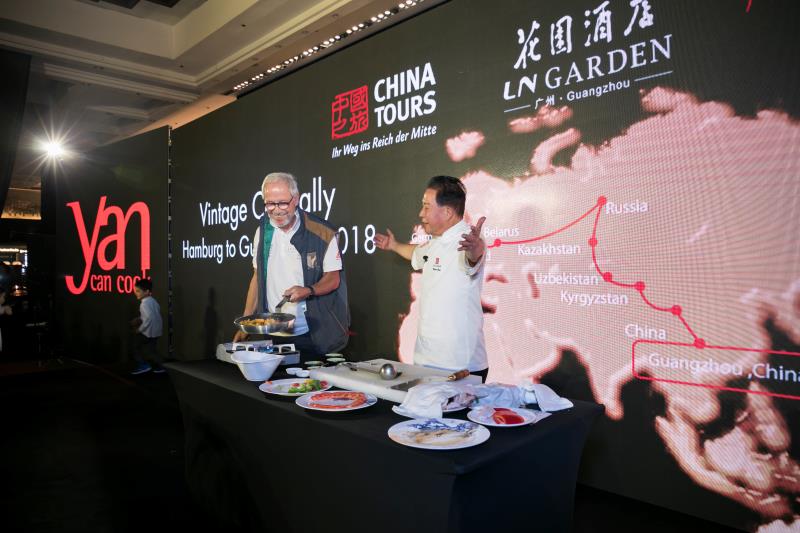 Live cooking stations of Chicken and Suckling pig gave the guests an interactive visual experience of Lingnan-style cooking.  A customized menu design in the shape of a steering wheel and divided into sections representing the 8 countries that the participants travelled, was presented to the guests. During the dinner, master chef Mr.Martin Yan of  'Yan Can Cook' fame enthralled the guests with his live cooking act.  The hotel also released the latest issue of 'I Heart HSD' magazine, and the dinner brought together more than 100 Huanshi Dong community members. Launched in 2015 by the hotel, 'I Heart HSD' is a quarterly magazine that serves as a city guide for travelers and locals alike.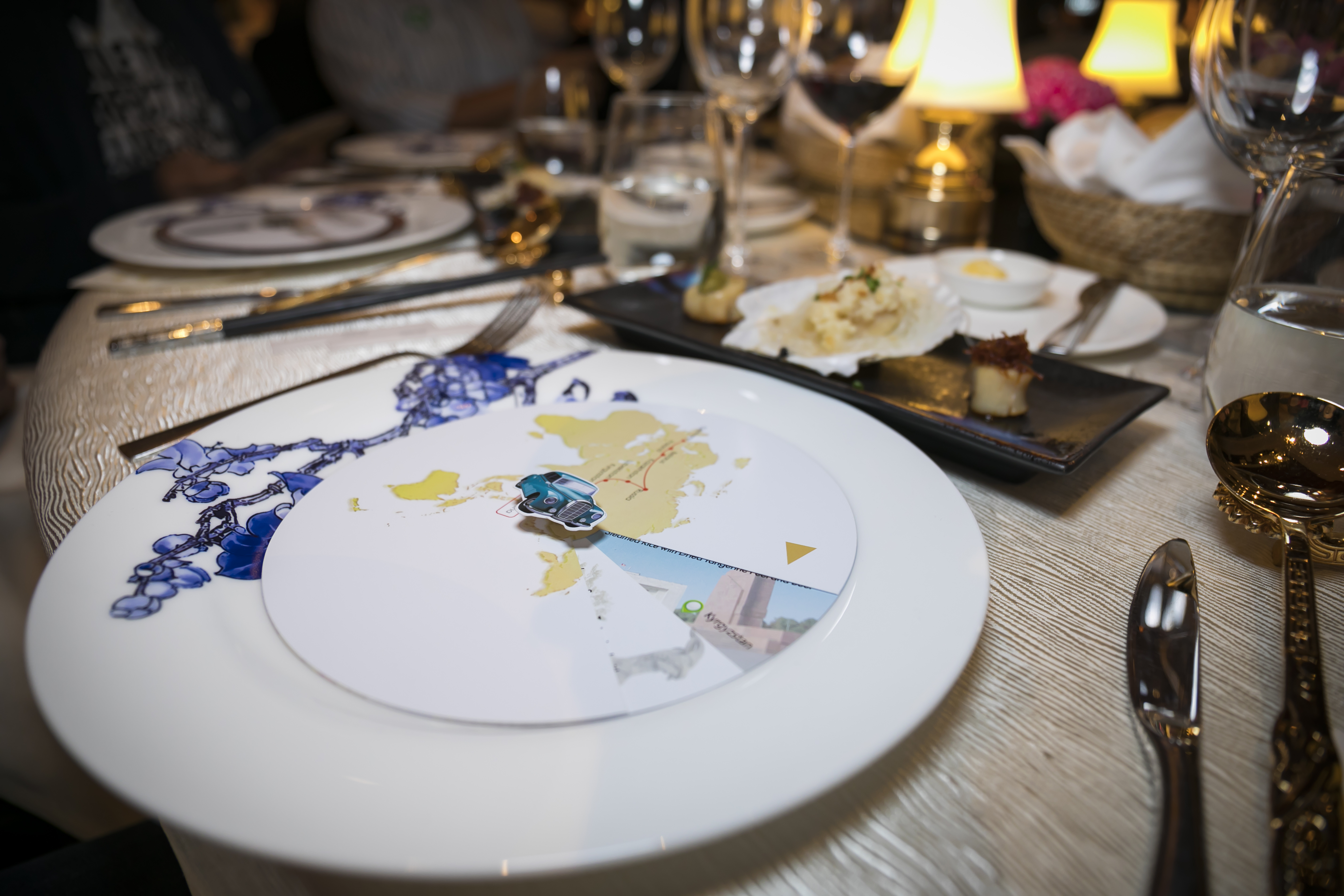 The ensemble featured vintage cars, some of them built as long ago as 1952. As the convoy reached Guangzhou, the team fulfilled their symbolic roles as new-age cultural ambassadors, travelling through the New Silk Road and sharing some exciting experiences of their adventurous journey and their first impress
ion of Guangzhou.  Mr. Hans Berchtold, who drove the oldest car in the rally, a Citroen built in 1952, said "I did one such trip in the past from Paris to Moscow; however this trip was far more adventurous and amazing.  As we arrived in Guangzhou I was impressed to see the fast paced progress of the city.  I am a hospitality veteran and have worked for 5 star hotels in San Francisco and Philippines. I must say the [Garden] hotel adheres to the highest standards of service."  Mr. Peter who drove an MG 1600 Mark 2 remarked, "We appreciate the entire team at the LN Garden Hotel, as everything was so beautifully done. From the menu card design to quality of food, everything was really at par.  And about the city, I can describe it in three words – marvelous, modern and clean.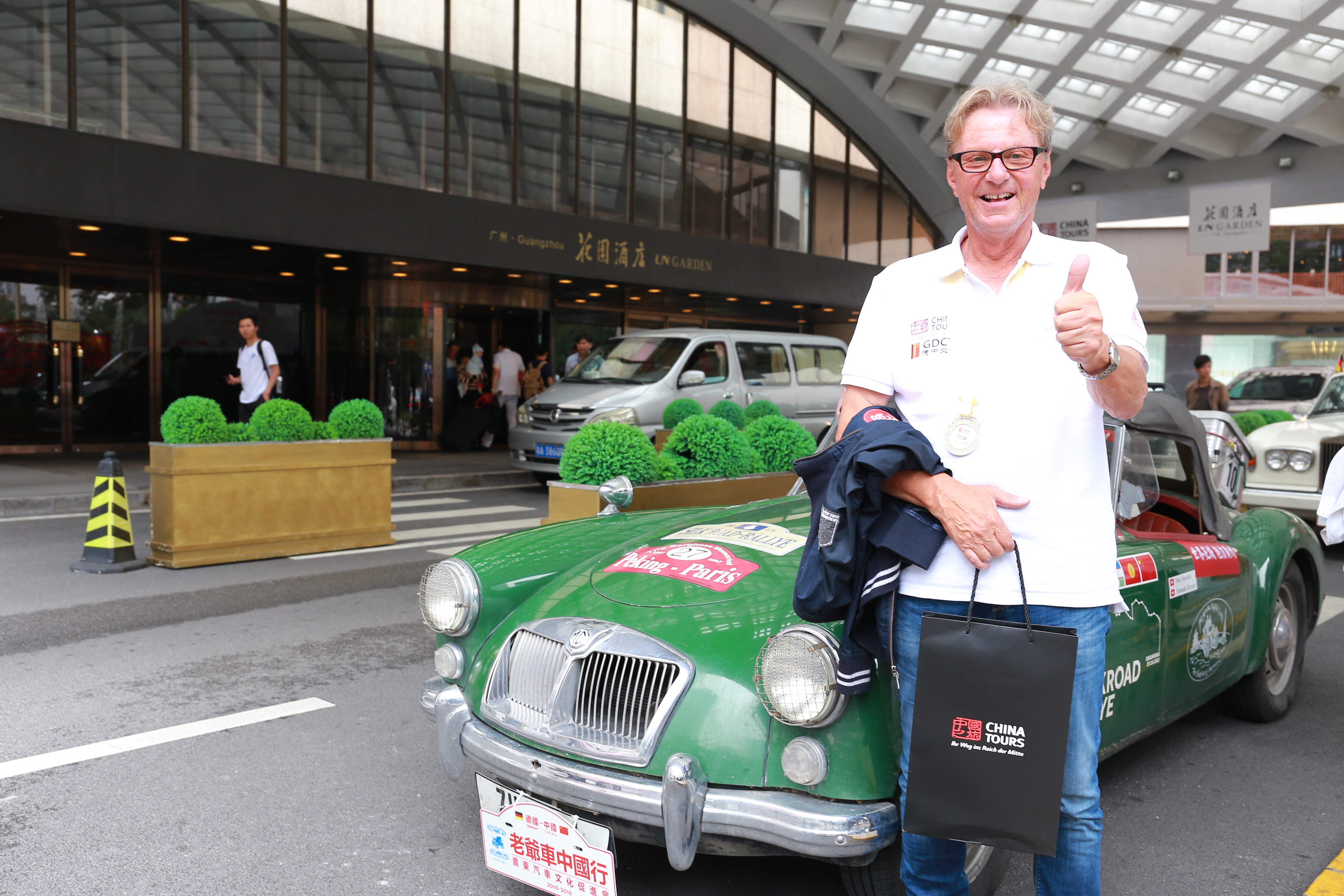 On the morning of October 13, as the Vintage Car Rally groups commenced on a city tour, a special Lion dance ceremony was organized at the LN Garden Hotel to wish them good luck for their rest of the journey.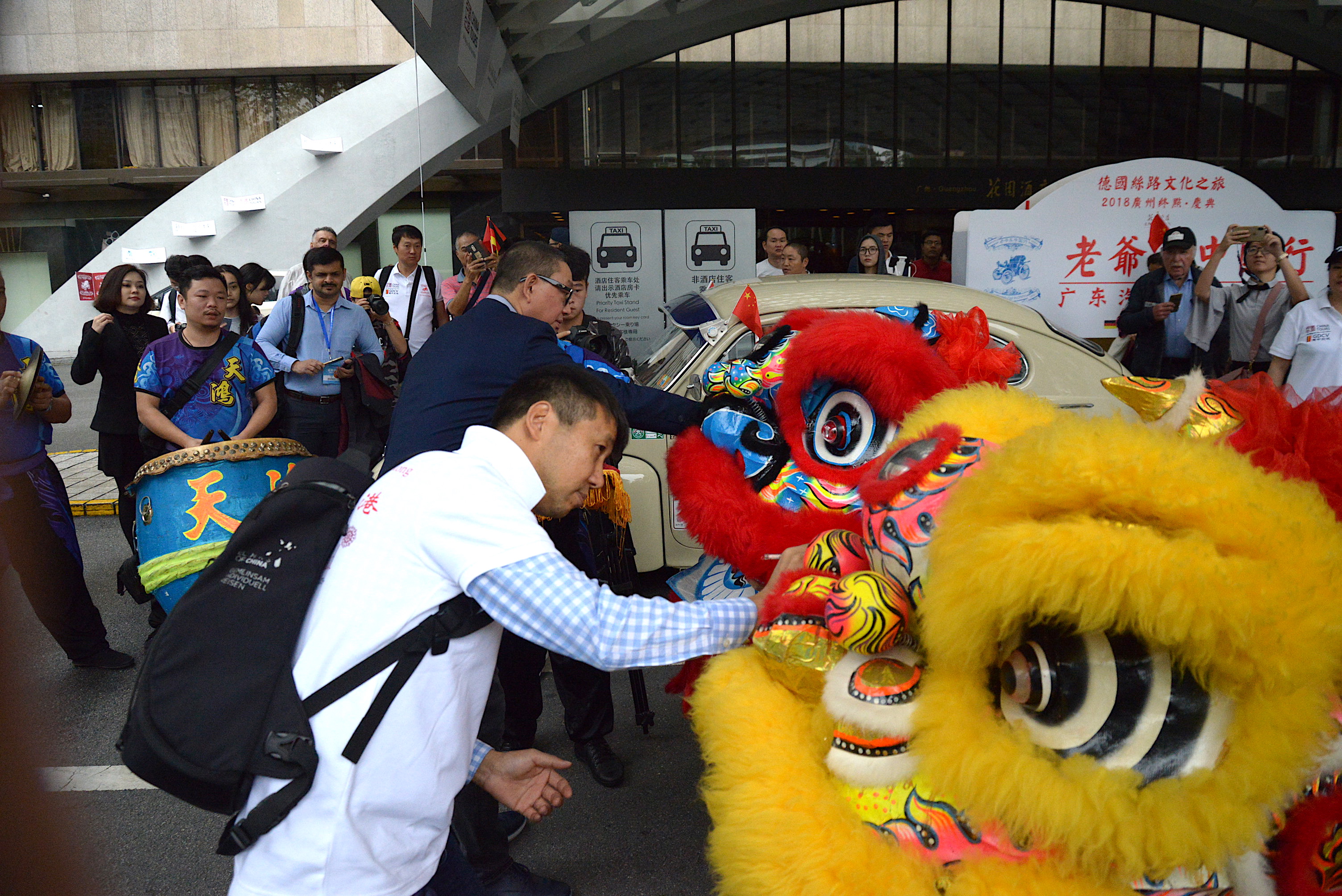 The LN Garden Hotel, which has long been a center of cultural convergence, provided the unique opportunity for Guangzhou citizens to witness the arrival of this astonishing rally and to be a part of the journey by cheering on the participants and hearing to their experiences. This was an iconic event for the city which represented an amalgamation of cultures.
Over the years, the LN Garden Hotel has frequently been the home away from home to Broadway casts and international diplomats touring Guangzhou.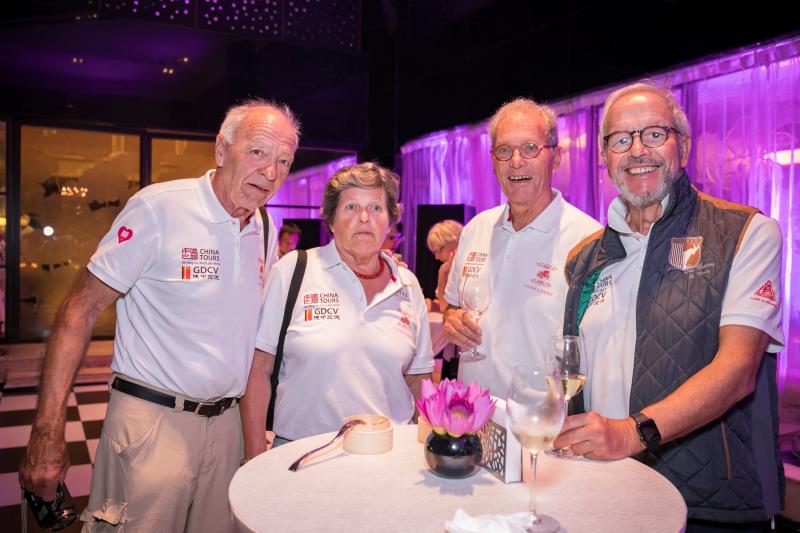 We specialize in hosting events of an international stature which bring about a confluence of Eastern and Western cultures, such as our annual Jazz Festival which brings internationally acclaimed jazz bands for exclusive performances at the hotel.  Recently the hotel has hosted several iconic events including the Gala dinners for Bocuse D'or Asia Pacific in 2018 and for Fortune Global Forum in 2017.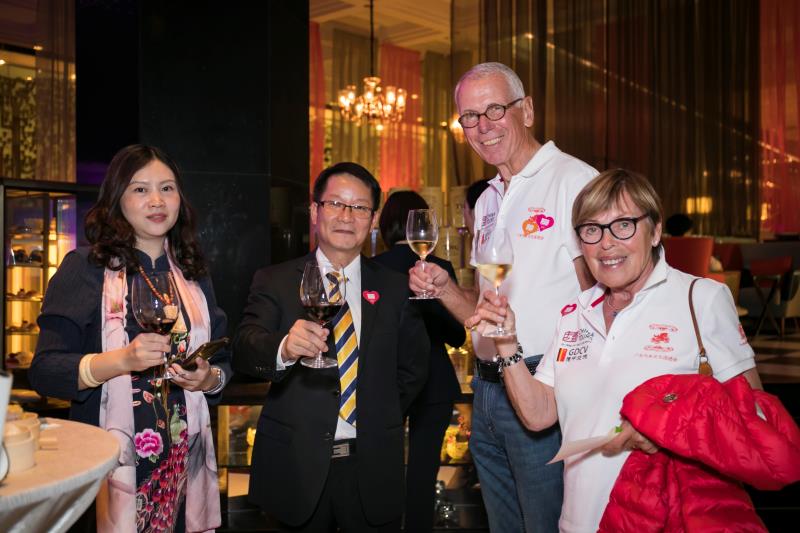 ---
About LN Garden Hotel:
The LN Garden Hotel, Guangzhou, is the city's first landmark 5-star luxury hotel, and showcases a perfect blend of Cantonese heritage and contemporary sophistication. The LN Garden Hotel offers a welcoming ambience, memorable experience and classic culinary tour.  With 828 rooms and suites, 151 apartments, 8 multi-function meeting rooms, 1 Grand Ballroom and 9 fine-dining restaurants, it is the ideal choice for business or leisure travel in Guangzhou.