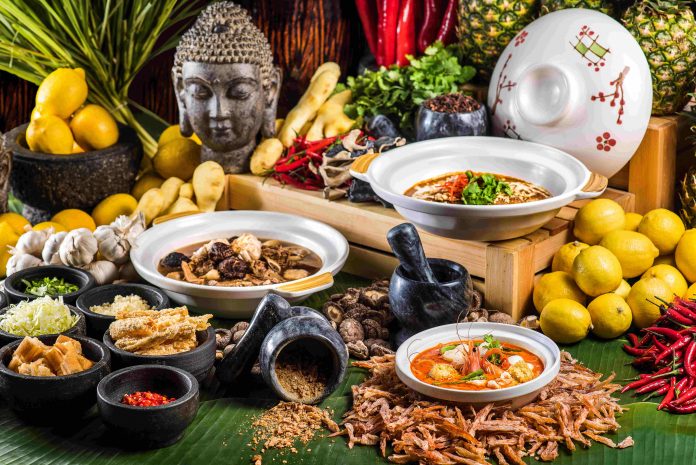 To commemorate the 52nd National Day of Singapore, from 16th to 23rd August, 2017, guests can experience the true meaning of "Shiok" at FOODS' Sensational Singapore Food Festival. Two guest chefs, Ong Kim Hui and Chef Cheang Kuang Hui, from the renowned Colony restaurant at The Ritz-Carlton, Millenia Singapore, will serve up a melting pot of flavours influenced by Chinese, Malay, Indian and Peranakan cuisine, reflective of Singapore's multicultural culinary heritage.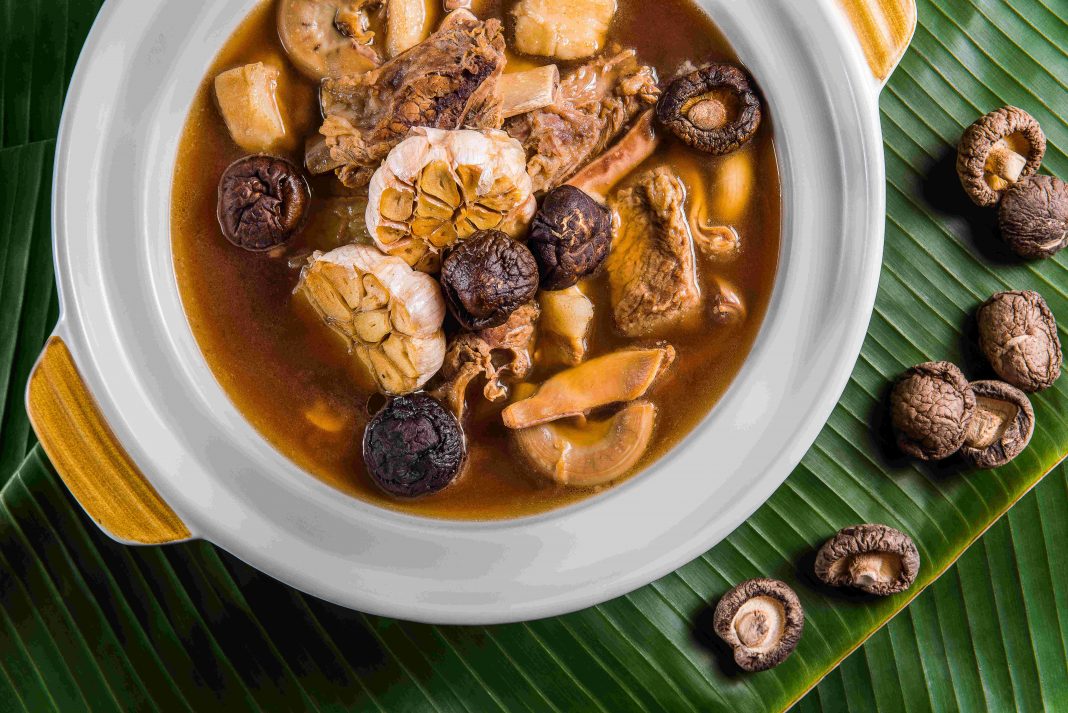 Savour a curation of local flavours at FOODS restaurant for one week. Commonly referred to as one of Singapore's quintessential delicacies, Chilli Crabs are stir-fried in a robust flavour, tangy and sweet chilli sauce, served with deep-fried mantou, which are ideal for scooping up every single drop of gravy on the plate. Despite its name, chili crab is not all that spicy. Bak Kut Teh, tender pork ribs are simmered in an aromatic herbal broth to make a flavourful soup, loved by its fans for its distinct herbal aroma. Katong Laksa is known as one of "The World's Best Spicy Foods," a fragrant coconut curry noodle dish with ingredients that epitome the myriad cultures of Chinese and Malay. Other specialties include Singaporean all-time favourite, Hainanese Chicken Rice. Premium Lamb Rendang or Lamb Tandoori is perfectly spiced, succulent and tender. Crunchy Fruit Rojak with the freshest tropical fruits. Be overwhelmed by the aroma of Singapore's big head prawn and crayfish noodle. The sweetness of the prawn stock gives the dish a rich flavour.
Teh Tarik, a hot milk tea beverage. Translated as "pulled tea," it has a smooth texture with a frothy cap, the mixture is poured back and forth repeatedly between two vessels from a height, giving it a thick frothy top. This process cools the tea to optimal drinking temperatures, and helps to thoroughly mix the tea with the condensed milk. It is also done to give the tea a better flavour.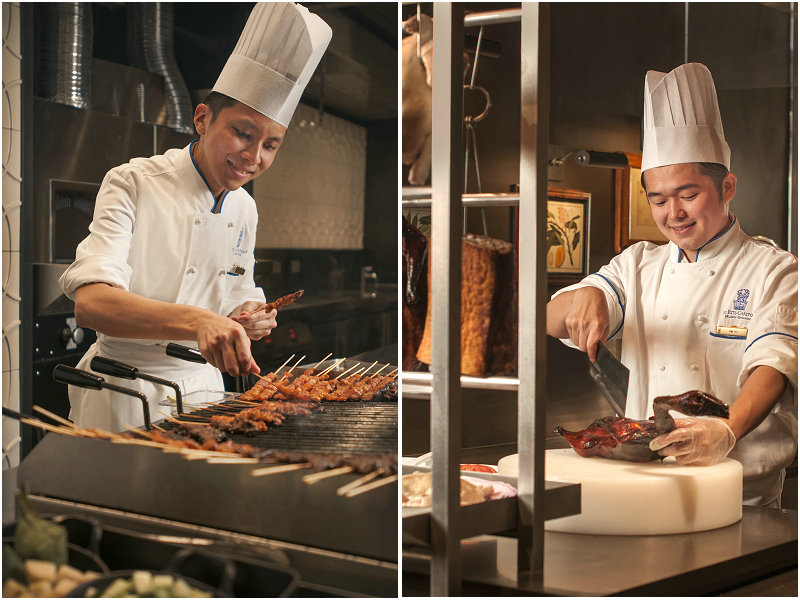 "Shiok is a Singlish term to express sheer pleasure and happiness. Singaporeans commonly use this expression to describe extreme satisfaction." Lincoln Lim, Executive Sous Chef of The Ritz-Carlton, Guangzhou, a Singaporean living in Guangzhou says. "Singapore is a tiny country with a big appetite. In Singapore, food is viewed as crucial to national identity and a unifying cultural thread.The food festival is a stellar opportunity to showcase Singapore's tapestry of diverse cultures. I am excited to share the food of my country with our guests, and hope you will love it as much as I do."
---
Date:
August 16 to 23, 2017
Lunch Price:
Mon. to Fri.: RMB 268* per person
Weekend Brunch: RMB 348* per person
Dinner Price:
Mon. to Thur.: RMB 428* per person
Fri. to Sun.: RMB 588* per person
*Above prices are subject to 15% service charge. For reservations, please call (86 20) 3813 6888 or email at restaurant.reservation@ritzcarlton.com.