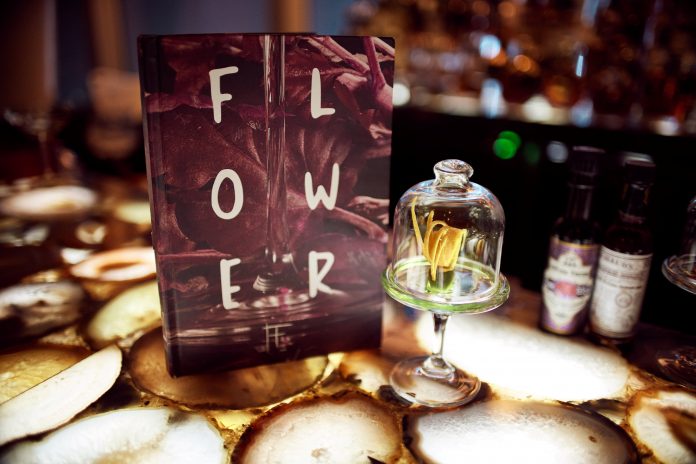 位于广州四季酒店99层的天吧现与荣获"亚洲50最佳酒吧"殊荣的庙前冰室合作,结合"花城"的概念,打造一系列以花为主题的创意鸡尾酒,为宾客带来更多玩味与惊喜。在俯瞰珠江两岸旖旎的美景中,客人们可品尝清爽畅快的特调鸡尾酒,尽享云端迷人之夜。
Now Four Seasons Hotel Guangzhou is elevating the art of cocktail in collaboration with Hope & Sesame, the 35th bar of Best 50 Asian Bars 2019. Guests who want something other than a traditional cocktail in Tian Bar can have a special drinking experience brought to them on a flower-inspired menu, and made by the bartender specially trained by Hope & Sesame.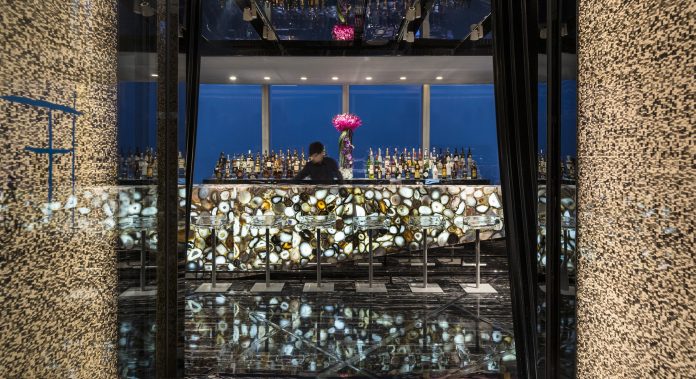 在广州由于气候的原因可以于全年种植花卉,一年四季繁花盛开也给予了广州"花城"美名。此次庙前冰室专门打造以"花"与"酒"为主题的具现代科技感的鸡尾酒单,天吧调酒师将为客人展现一场现代酒艺的表演。
Inspired by the concept of "The City of Flowers", Guangzhou, where enjoys blooming throughout the year and is given rise to its nickname "Huacheng" in Chinese, Tian Bar presents a modern flower-centric cocktail menu that intertwines with art and creative cocktails, taking guest on a journey of visual and flavour indulgence.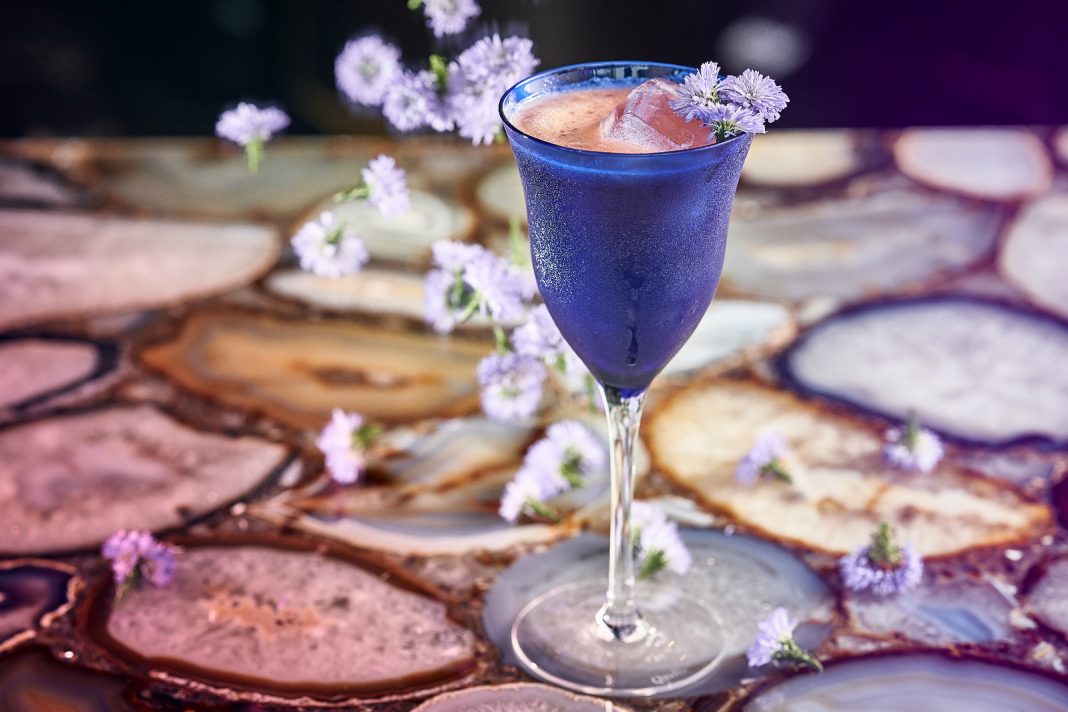 全新鸡尾酒单上最具亮点的是8款犹如手工艺般的特色鸡尾酒(包括6款无酒精和2款无酒精鸡尾酒),完美混合了出色口味的上好烈酒,以及特别使用花食材手工浸灌的烈酒。"金菊花",当甘甜的菊花糖浆融入略带苦涩的菲奈特猎人配制酒之中,再搭配酸味的香槟酒醋,多重口味的碰撞令这款鸡尾酒口感得以升华,令人一试难忘。拥有馥郁花香的"桂花",能让客人提前感受秋天的清凉。以两款朗姆酒和巴黎之花香槟为基底,加入了金秋桂花浸泡的白味美思。轻呷一口,淡淡的桂花芬芳留存于唇齿之中,多款佳酿的和谐融合使鸡尾酒的层次感逐渐增强,每一次回味都有不一样的体验。
Golden Chrysanthemum, one of the signature cocktails to be highlighted on this flowery menu, is infused with luscious Chrysanthemum syrup and bitter Fernet Hunter, and it emphasizes its depth of flavour with aromatic champagne vinegar. By using two kinds of classic rums, Flor de Cana 7 Years Reserva and Lemon Yaguara Branca Cachaca as base wine, Osmanthus elevates its subtle flavours of osmanthus, caramel and smoke as well as makes it a artfully balanced and refreshing cocktail for a perfect summer night.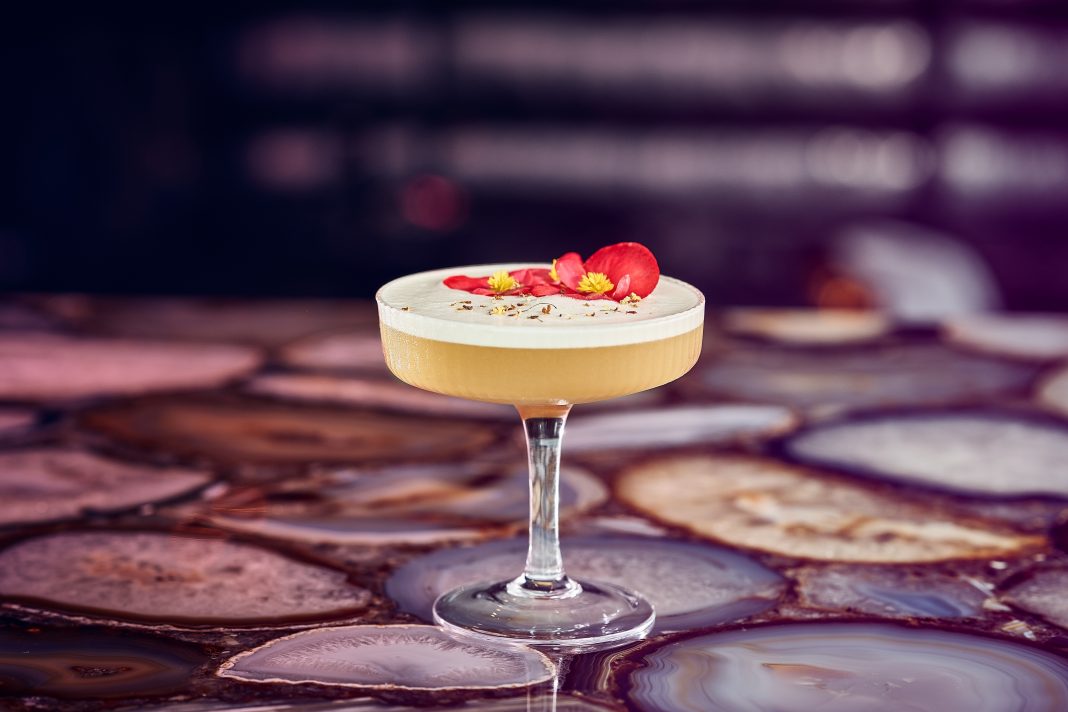 在制作鸡尾酒的过程中,调酒师严格地按照配方,精准地把握调配量,确保口味的一致性。翻开酒单,不仅能看到鸡尾酒的照片及介绍,以及灵感来源——各种花的元素,以及使用了花瓣的插画底图,仿佛闻到了花的芬芳。除此之外,还有多款备受喜爱的天吧经典鸡尾酒以及风味小吃,让客人沉浸在微醺带来的美妙之夜。
Apart from six signature cocktails and two mocktails on this new menu, Tian Bar also presents eight classics from the regular menu, savory tapas, selection of cheese, sweets and more indulgence.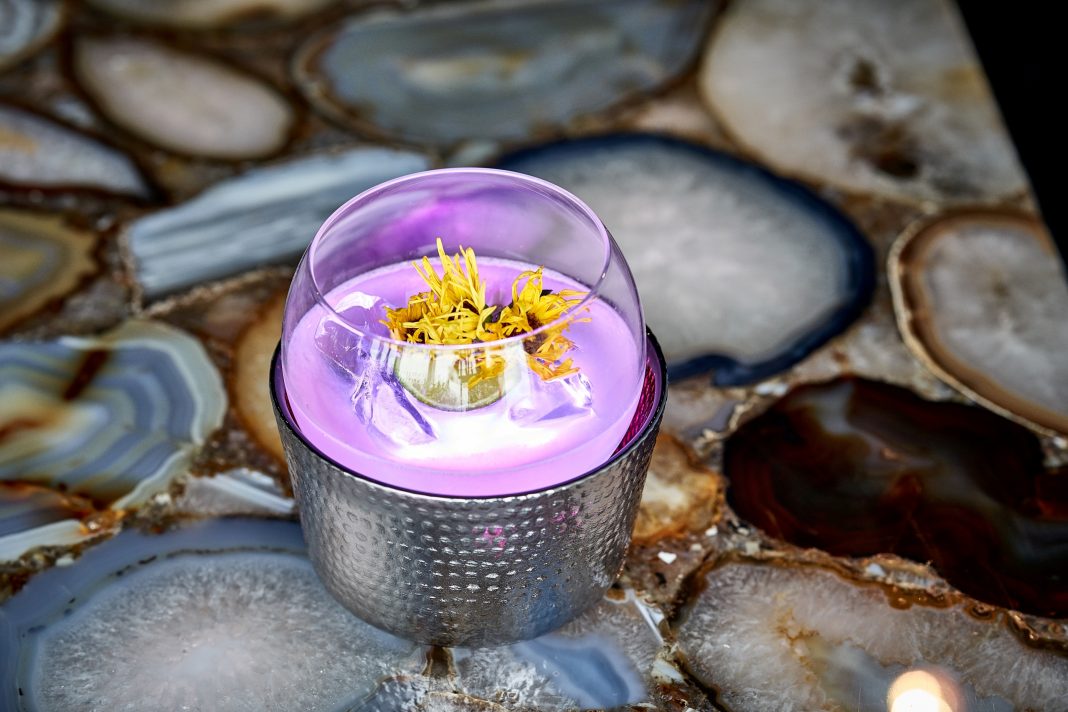 "我们的客人大多都是时髦风尚的都市达人,他们具有各自显著的特色风格和品味。"广州四季酒店的餐饮总监Giuseppe Magno说,"我们的首要目标是做出有故事的美味鸡尾酒,让客人们可以尽可能享受到鸡尾酒的精美之艺,并找到深受喜爱的风味元素。"
"Our guests are tastemakers with distinct personality and style. They love our bar in the clouds but wanted other styles too." says Giuseppe Magno, Director of Food and Beverage of Four Seasons Hotel Guangzhou. "Guests can enjoy the craftsmanship that bartenders embody and see just how seriously Tian Bar takes the art of providing them with the best cocktail possible."
---
天吧@广州四季酒店
Tian Bar
广州四季酒店99楼
99/F, Four Seasons Hotel Guangzhou
广州市天河区珠江新城珠江西路5号
5 Zhujiang West Rd., Zhujiang New Town, Tianhe District, Guangzhou
Tel:+8620-8883 3888
www.fourseasons.com/guangzhou