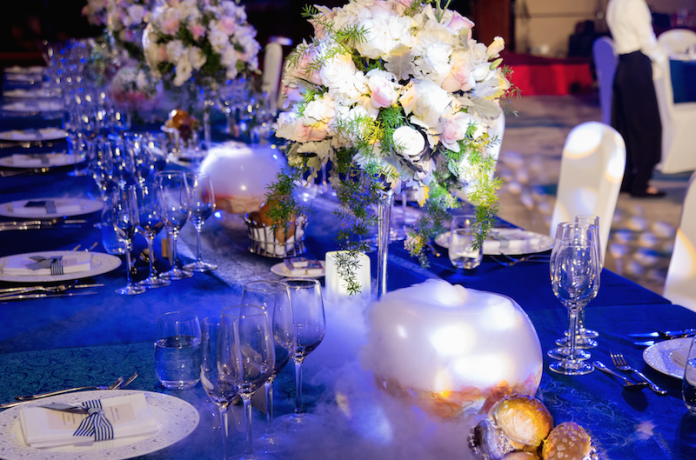 近日—— 东莞万达文华酒店"以父之名"红酒品鉴晚宴成功举行,在父亲节来临之际酒店与受邀而来的嘉宾及媒体朋友们一同学习、交流红酒品鉴知识及经验。期间来自"澳洲1847酒庄"国际侍酒师Henry为大家呈现了一堂生动活泼的葡萄酒课程,介绍了品鉴酒的地理、气候条件以及独特的酿造工艺。在愉快的气氛中与会嘉宾积极讨论品酒心得,"以父之名" 让红酒爱好者们欢聚一堂,学习红酒品鉴的礼节与文化,让每个人的内心通过品鉴红酒再一次得到升华。
Recently, 'In the name of the father' wine tasting dinner was successfully held in Wanda Vista Dongguan. The hotel has invited the guests from various chambers of commerce also media industry to learn, share the wine tasting knowledge and experience. During the dinner, sommelier Henry from 'Chateau 1847' had introduced the geographical, climatic conditions and a unique brewing process as well as wine tasting manners. Wanda Vista Dongguan takes this opportunity to gather more wine lovers not only taste the wine but also the different feeling about wine culture even the feeling of professional service from Wanda Vista Dongguan.
东莞万达文华酒店位于东莞东城中心商务核心区,毗邻东莞东城万达广场,1400平方米无柱式大宴会厅装潢瑰丽并且配备了105平方米的LED屏幕顶级的活动设施是您举办各类活动的首选。所有会议宴会设施均配备先进的视听设备,免费提供无线网络,"专属会议管家"为每一个会议和活动妥帖安排细节,确保活动的顺利圆满。
Wanda Vista Dongguan is located in the Dongguan Dongcheng business center, close to Dongguan Dongcheng Wanda Plaza, the Grand Ballroom are1400 square meters decorated without pillars also equipped with a 105 square meters LED screen, free internet access service and other advanced facilities. Wanda Vista Dongguan will be the best choice for all of your needs.