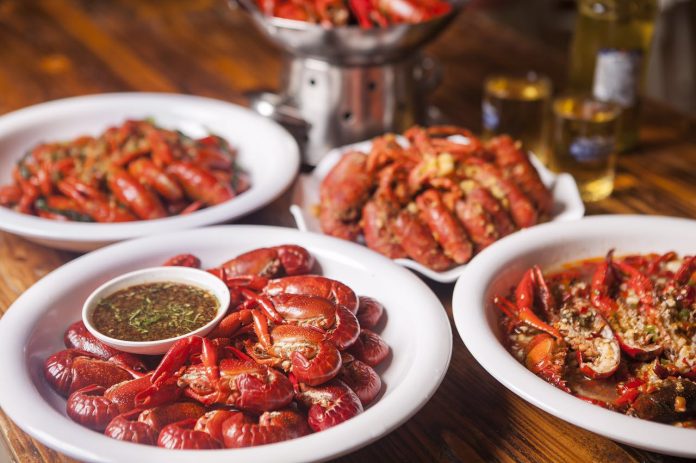 As the weather gets warmer here in Pearl River Delta, a special food – "Xiao Long Xiao (小龙虾)" which the local calls it "Miniature Lobster" – is now getting more and more popular in many local restaurants even in some of the high end hotels. You must have heard from your Chinese colleagues about how delicious and moreish this food is. But what is "Xiao Long Xia (小龙虾)"?
As we go through Wikipedia:
Procambarus clarkii is a freshwater crayfish species, native to the Southeastern United States, but found also on other continents, where it is often an invasive pest. It is known variously as the red swamp crawfish, red swamp crayfish, Louisiana crawfish, Louisiana crayfish or mudbug.

As Food:
Procambarus clarkii is eaten in the United States, Cambodia, Europe, China, Africa, Australia, Thailand, Canada, New Zealand and the Caribbean. About 98% of the crayfish harvested in the United States come from Louisiana, where the standard culinary term is crawfish.
Now we know, "Xiao Long Xia (小龙虾) is a type of crawfish, or crayfish depends on where you are from. Some of us might not have had the culinary delight of eating this for the first time. Maybe it is the way we cook it? Let's see how people are enjoying crawfish around the world: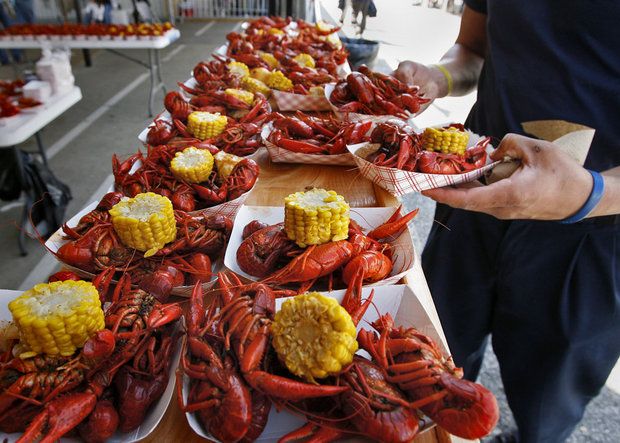 In some states in the U.S., mostly for Louisiana, crawfish is as integral to the Mardi Gras tradition as beads for many revelers. Nothing could be better than a beautiful evening enjoying a fantastic traditional Louisiana Crawfish Boil. Typical way of cooking it: boiled crawfish, served with potatoes or corns.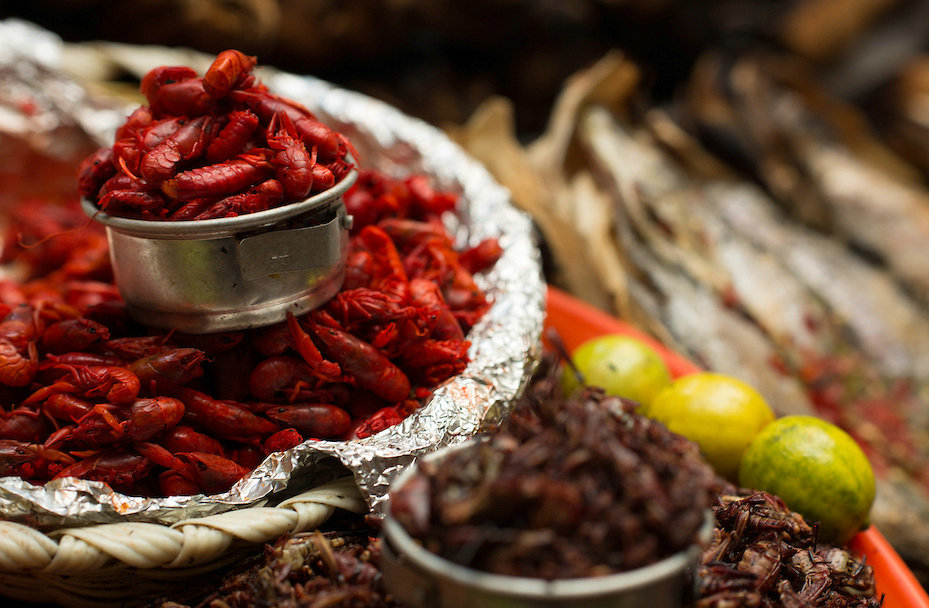 Dried crawfish seem to be much more popular than boiled ones in Mexico. Typical way of cooking it: Crawfish Tacos; Crawfish and Avocado Salad.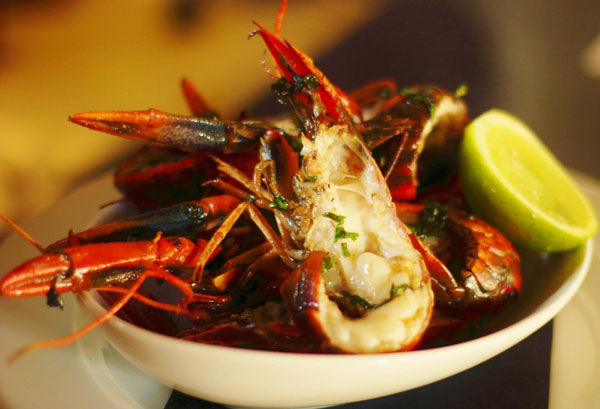 Yabbies are what the Australians call the crawfish. Barbecues run deep in the Aussie blood, so a great way to experience food culture down under is to go yabbying. You can even catch your own yabbies and cook them on the Barbie!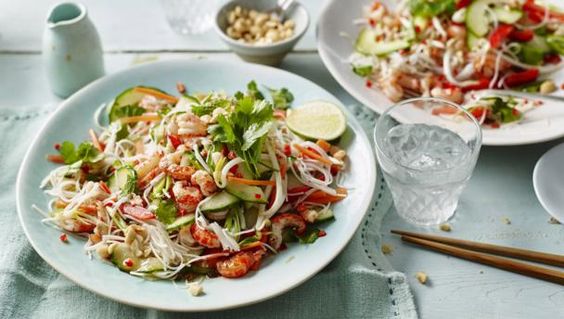 Mary Berry's Foolproof Cooking – Episode 3 Mary cooks up a celebration of six delicious dishes. One of them is this Vietnamese-style crayfish and noodle salad. If Granny Mary says it is good, you'd better listen to her!
Wow! Even I did not know you can have crawfish in so many different ways! You might be wondering now, how does Chinese make crawfish "delicious and moreish"? Here are some of the ideas: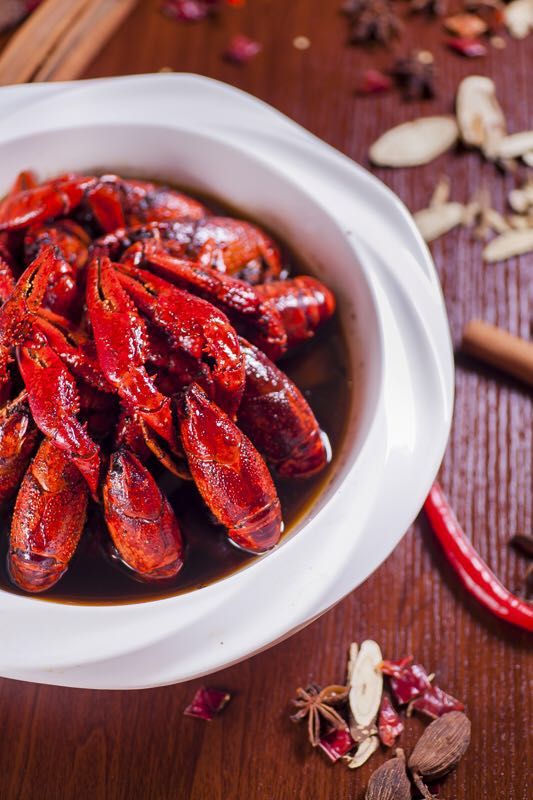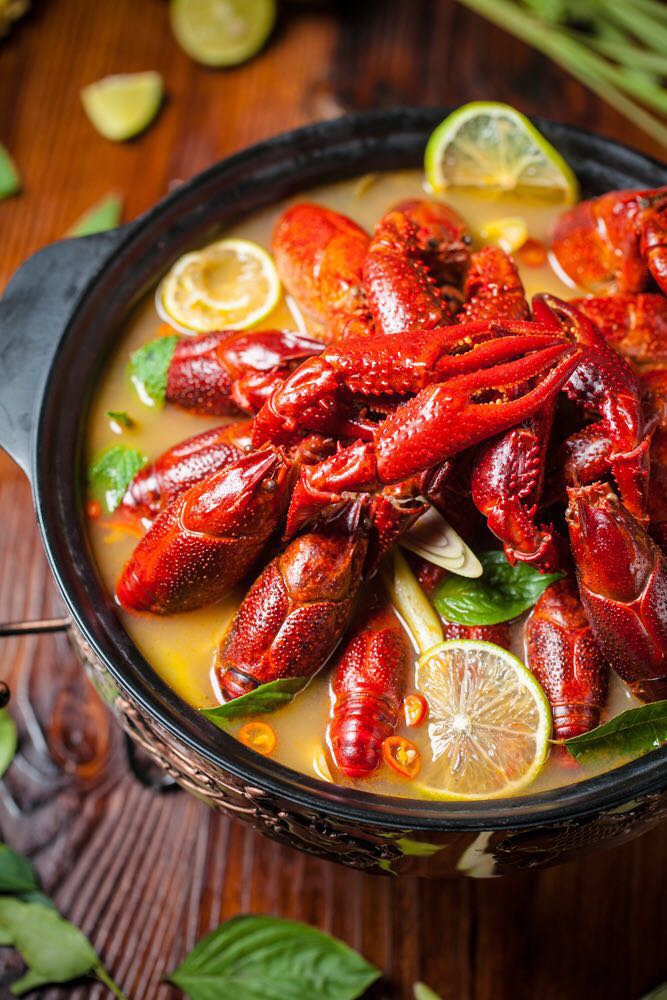 Where to find these "delicious and Moreish" crawfish dishes? Delta Bridges recommends to you the famous Ms. Zhen's Crawfish Restaurant (珍姐小龙虾). Now it is time for a culinary discover journey!
Venue 1:
Ms. Zhen's Crawfish Restaurant
Close to Exit B, Yuancun Station Line 5
NO.42-05, Yuancun 2nd Cross Road, Tianhe District
天河区员村二横路42-05,近员村地铁站B出口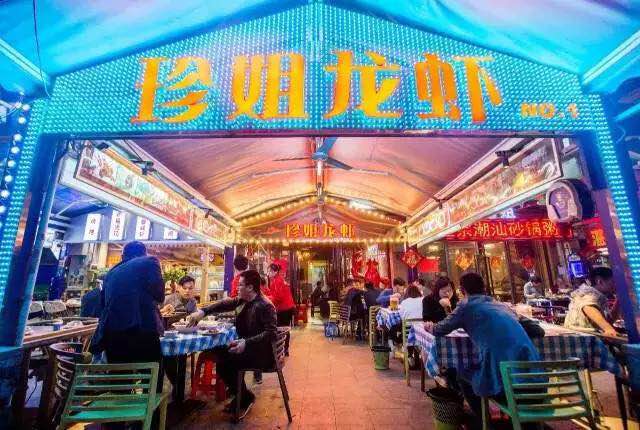 Venue 2:
Ms. Zhen's Crawfish Restaurant NO.2
Close to Exit B, Yuancun Station Line 5
NO.114, Yuancun 2nd Cross Road, Tianhe District
天河区员村二横路114号,近员村地铁站B出口