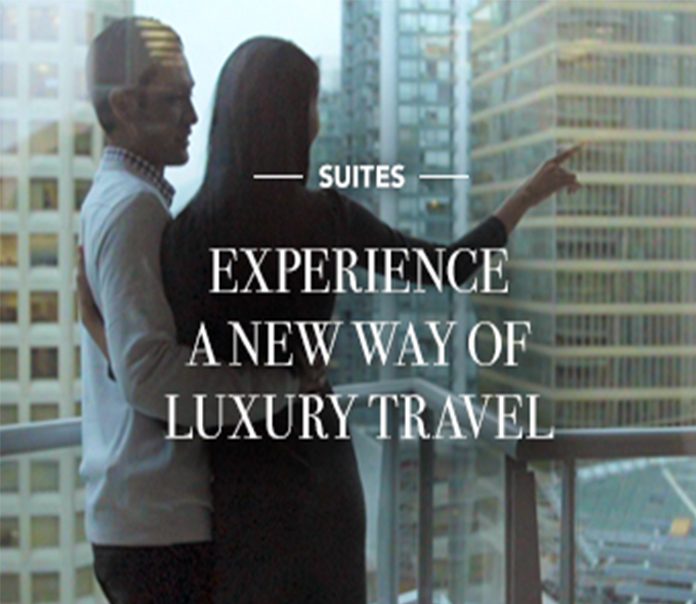 FUTIAN SHANGRI-LA, SHENZHEN
CREATES "WOMEN'S WEEK"
TO CELEBRATE INTERNATIONAL WOMEN'S DAY
Shenzhen, China, 06 March 2017 – Futian Shangri-La, Shenzhen shows its care for
women by creating "Women's Week" to take guests on an extraordinary culinary
journey, in combination with five dining experiences from "The Table", at its five
restaurants from International Women's Day, 8 March to 14 March 2017.
City Adventure at Café Zen
Executive Chef Adam Lin selects ingredients from different areas in Shenzhen and
turns them into dishes with his culinary team: oyster from Shajing prepared in three
ways, Xixiang Greasyback Shrimp poached in Superior Stock and Rice Wine,
Songgang Preserved Duck with Fennel, Orange, Walnut and Arugula Salad, Nanshan
Dried Lychee infused with Lychee Panna Cotta.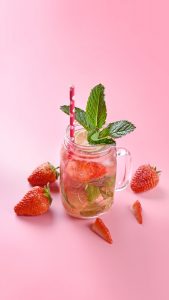 Apart from presenting the women's favourite salad with fresh ingredients, the chef will
also feature a nourishing soup station and fresh juice station. All diners may also join
the Adventure Wheel Game to try crazy food, such as Spicy Sushi, Bitter Gourd Water
and many more.
Ladies having dinner on 8 and 11 March 2017 will have the chance to receive
handcrafted fragrant soap. From 12 to 14 March 2017, dining ladies may join the​
bouquet-making activity to win big prizes. First come, first served.
All ladies enjoying the buffet dinner during "Women's Week" are entitled to a bird's
nest dessert and Golden Circle Diamond members may enjoy an additional dish of
Asian Prawn Noodles.
The "Women's Week" buffet dinner is priced at RMB398 per person; RMB368 per
person for bookings for three to five persons; and RMB338 per person for bookings for
six persons and more.
Shang Garden "In the Name of Love"
Five-star chef Mr Anthony Dong, together with his kitchen team, diligently creates a
nourishing set menu for the ladies, including six selected dishes: Black Truffle Sauce
Salad, Fish Maw Soup with Ginseng and Cordyceps Flower, Braised Yellow Fish with
Green Vegetables, Slow-Cooked Australian Angus Boneless Short Rib Beef in Dong Po
Style and Double-Boiled Bird's Nest with Pear and Chinese Herb.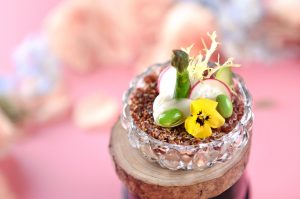 The set menu is priced at RMB358 per person or RMB658 for two persons; and
RMB268 per person for ladies aged 60 years old and above. Golden Circle Diamond
members are entitled to a serving of Minced Pork and Spring Onion Puff with Sesame.
Lobby Lounge collaborates with Lukfook Jewellery to present "Elegant Fantasy –
Jewellery Afternoon Tea"
Lobby Lounge, in collaboration with Lukfook Jewellery, will be the first among the
five-star hotels in Shenzhen to present a "Jewellery Afternoon Tea" from 8 March to 8
April 2017.
During this period, Lobby Lounge will be transformed into a fantastic garden full of
flowers where guests can enjoy the beauty of the jewellery while having the themed
afternoon tea with friends. Golden Circle Diamond members who book the "Jewellery
Afternoon Tea" will enjoy two glasses of sparkling wine.
The Jewellery Afternoon Tea is priced at RMB298 per set for two persons. Guests may
present their bill at Lukfook shops at COCO Park and Dreams-on to enjoy 15 per cent
discount on the products, except for gold and gold products.
Enjoy Chill Time at Shang Garden Bar
Shang Garden Bar is a sophisticated venue for the fashion forward to enjoy quality
handcrafted cocktails made with premium ingredients. The bar naturally conveys the
relaxed Oriental elegance and modern edge the restaurant is renowned for.
During "Women's Week", Shang Garden Bar features the Lady's Set Menu, which
includes a glass of Fruit Mojito and Tahitian Vanilla Panna Cotta. The set menu is
priced at RMB88 per person; RMB78 per person for two persons; and RMB68 per
person for bookings for three persons or more. Golden Circle Diamond members may
enjoy an additional glass of draft beer.

Refreshing Breakfast at Shang Gourmet
Conveniently positioned in the lobby of Futian Shangri-La, Shenzhen's service
apartment and with entrances from both the hotel and the street, Shang Gourmet is an
ideal to-go for in-house guests, nearby residents and the office tower's foodies. Guests
can enjoy freshly brewed coffee, premium tea, home-made bakeries, pastries, classic
savouries, sandwiches and salads. A diverse range of selections made from top-notch
ingredients are available for both dine-in and take-out.
During "Women's Week", the kitchen team is dedicated to preparing a refreshing
breakfast set menu, priced at RMB38 net, which includes two Steamed Vegetable Buns,
a glass of Flavoured Yoghurt and seasonal Fresh Fruit Salad. Guests with a
consumption worth RMB60 or above are entitled to a hotel gym experience voucher.
The offer has a quota of five each day and is on a first-come-first-served basis. Golden
Circle Diamond members can enjoy an additional glass of black coffee.
Except otherwise specialised, all prices are subject to 10 per cent service charge and
applicable government taxes and value-added tax. For enquiries or reservations, guests
may call (86 755) 2151 3838 or send an email to restaurantreservations.slft@shangri-
la.com .