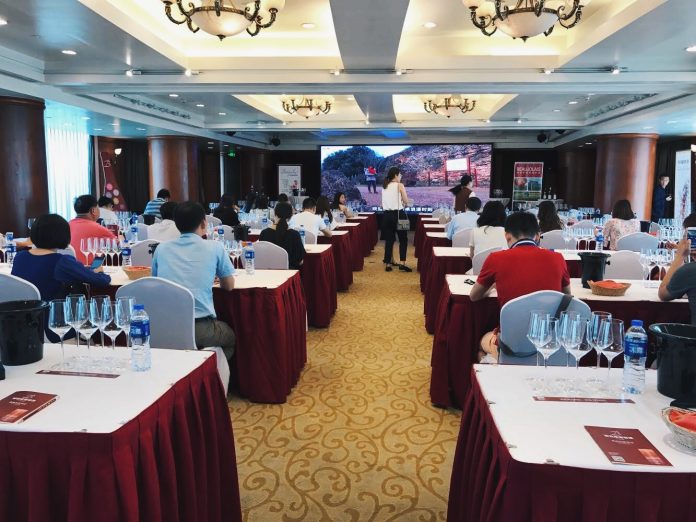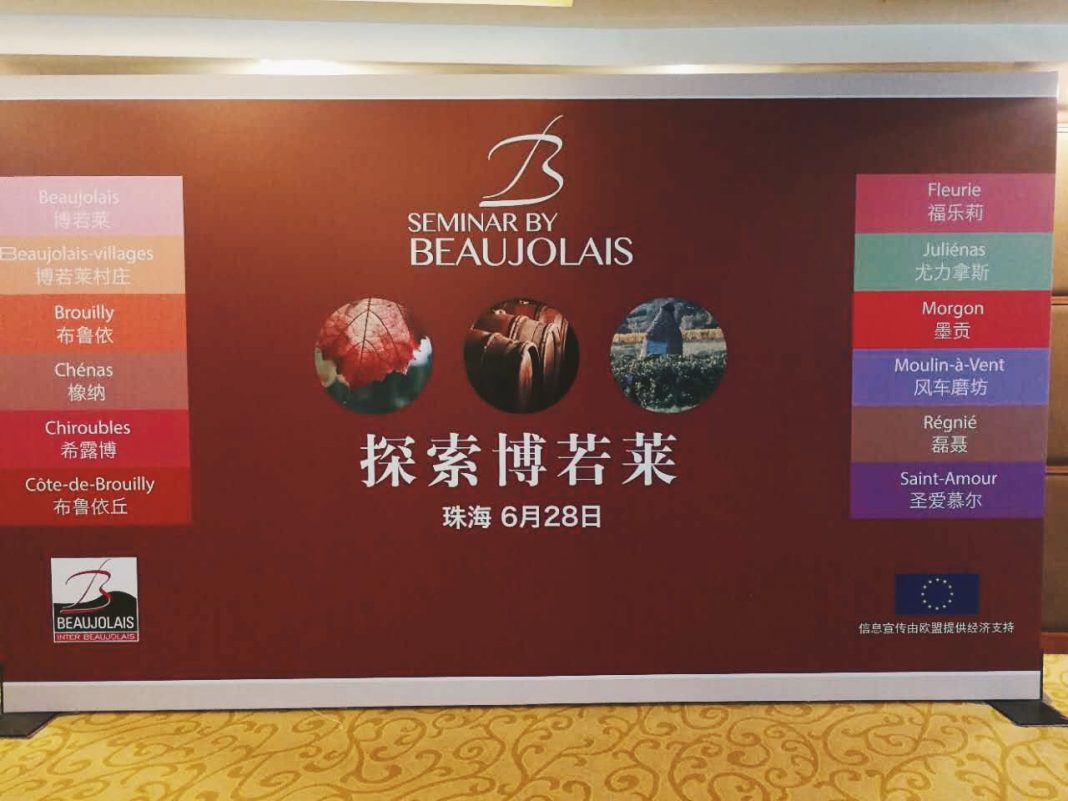 With the aspiration to promote wine culture in China, Beaujolais hosted a wine seminar in the Zhuhai Holiday Inn Hotel, on June 28th. The event was well organized and the table had all the essentials: French Bread, a bottle of water, a spittoon, an evaluation booklet, and of course several wine glasses with information of all the wines being tasted on the event.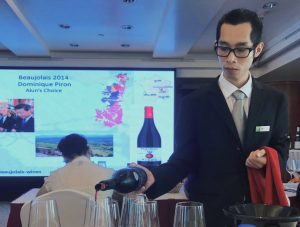 Noel Chi, the Ambassador of the Beaujolais, presented Zhuhai wine exporters and distributors information on wine making in the Beaujolais region of Southeastern France. Joining him was the French representative of the Beaujolais Wine Industry Association, Ms. Aurelie Vabre.
They selected 6 of the best wines to lead people in understanding and exploring the region from the perspective of history, geography, climate, grape varieties and more.
The event was successful, attracting more than 70 different industry professionals along with local media and wine enthusiasts. After class, the participants were invited to give online feedback on the event and recommendations, and received take away gifts. In addition, Ms. Aurelie, took pictures with the guests.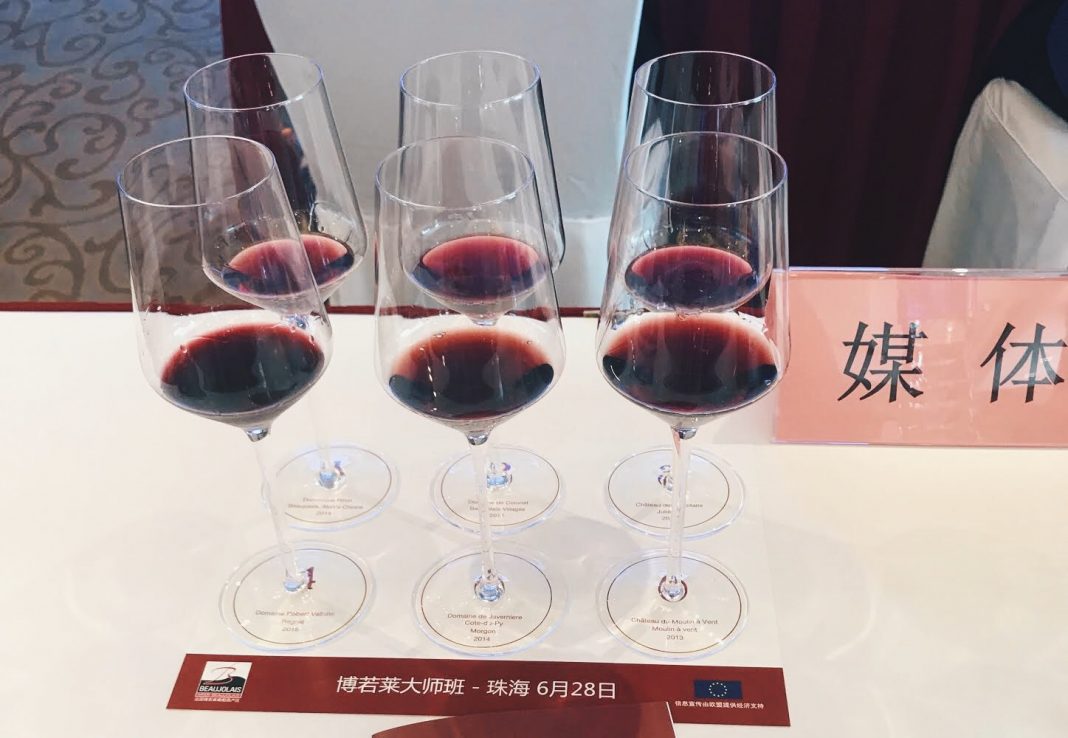 Wines provided for tasting at the event:
Dominique Piron, Alun's Choice 2014
Domaine de Colonat 2014
Château des Capitans 2015
Domaine Robert Vallette 2015
Domaine de Javerniere Cote-du-Py 2014
Château du Moulin à Vent 2013