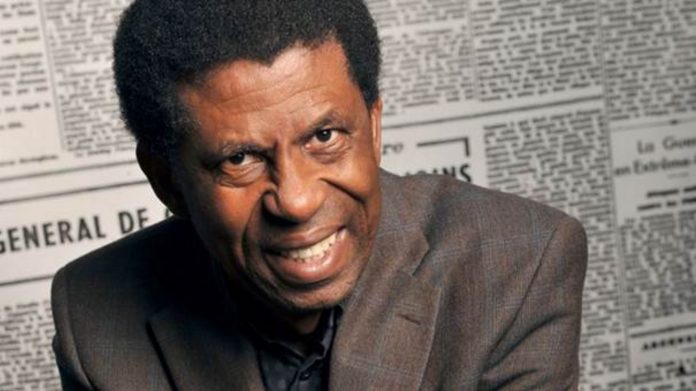 达尼·拉费里埃遇见中国南方主题见面会及讲座将在3月9日周六晚7:30在广州太古汇方所举办。
The "Dany Laferrière in South China" theme salon and lecture will be held at 7:30pm on Saturday, 9th March at Shuter Life Taikoo.
著名作家达尼·拉费里埃于2013年被选为法兰西学院院士,继承孟德斯鸠的荣誉座位。他的作品《还乡之谜》荣获美第奇文学奖,他曾担任荣誉军团指挥官、导演,还曾被七所著名大学授予荣誉学位,其中包括麦吉尔大学和法国高等师范大学,并且担任波尔多学院和尼姆学院荣誉成员。拉费里埃通过30部作品勾勒出了他的"美式自传",其中包括从1985年的《如何与一名黑人做爱不累》到2018年的《巴黎自画像与猫》。
In 2013, Laferrière became a member of the Académie française. His election is considered a major event in the annals of literature. After spent his childhood with his grandmother in Petit-Goâve, he left Haiti for Quebec, fleeing the Duvalier dictatorship. Prix Médicis for The Return, his 2018 Autoportrait de Paris avec Chat was considered by the press as the craziest and most liberating book written in decades. Its 320 pages were all written by hand. Laferrière's work is patient and powerful, and gracefully combines fiction and reflection. Between 1985 and 2018, he published 30 books, and his work, adapted in movies, has been translated into more than 15.
---
达尼·拉费里埃遇见中国南方
Dany Laferrière in South China
19:30 – 21:30
2019年3月9日
9th March, 2019
方所广州店
Fang Suo Commune Guangzhou
广州市天河区天河路383号太古汇商场地铁上层MU35号商铺
MU35, TaiKooHui, No.383 Tianhe Road, Tianhe District, Guangzhou